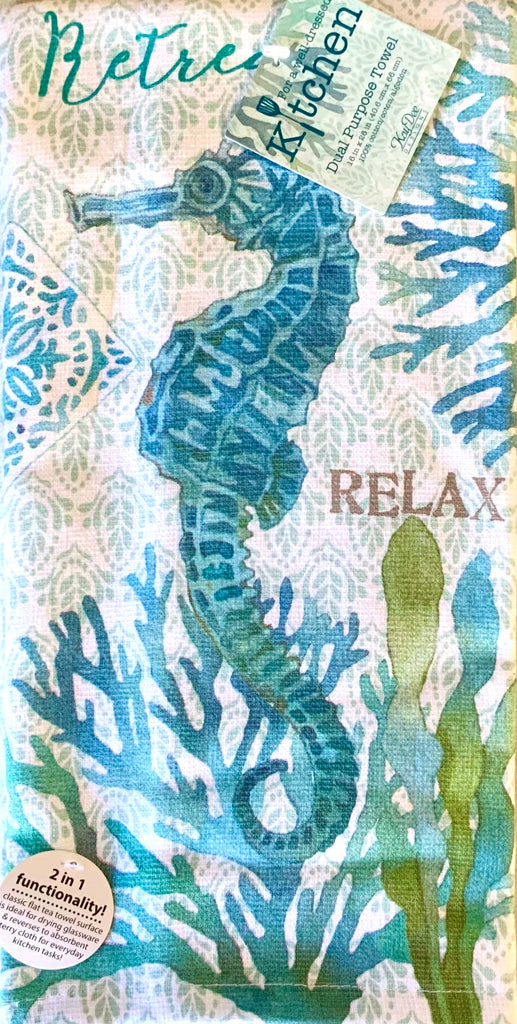 Ocean Life Relaxing Towel
Ocean Life Relaxing Towel
This towel with its stylized ocean scene is soothing and and reminds us to take a moment to relax in lovely typography.
Choose from three styles: Seahorse, Urchin, Starfish
Seahorse, says in typography "Release", "Relax" 
Urchin, says in typography "Renew" "Discover"
Starfish says in typography "Ebb" "Flow"
 Towels sold individually not as a set.  For set please order each towel separately. 
Made with 100% cotton.
Measurements: approx. 16" x 26"