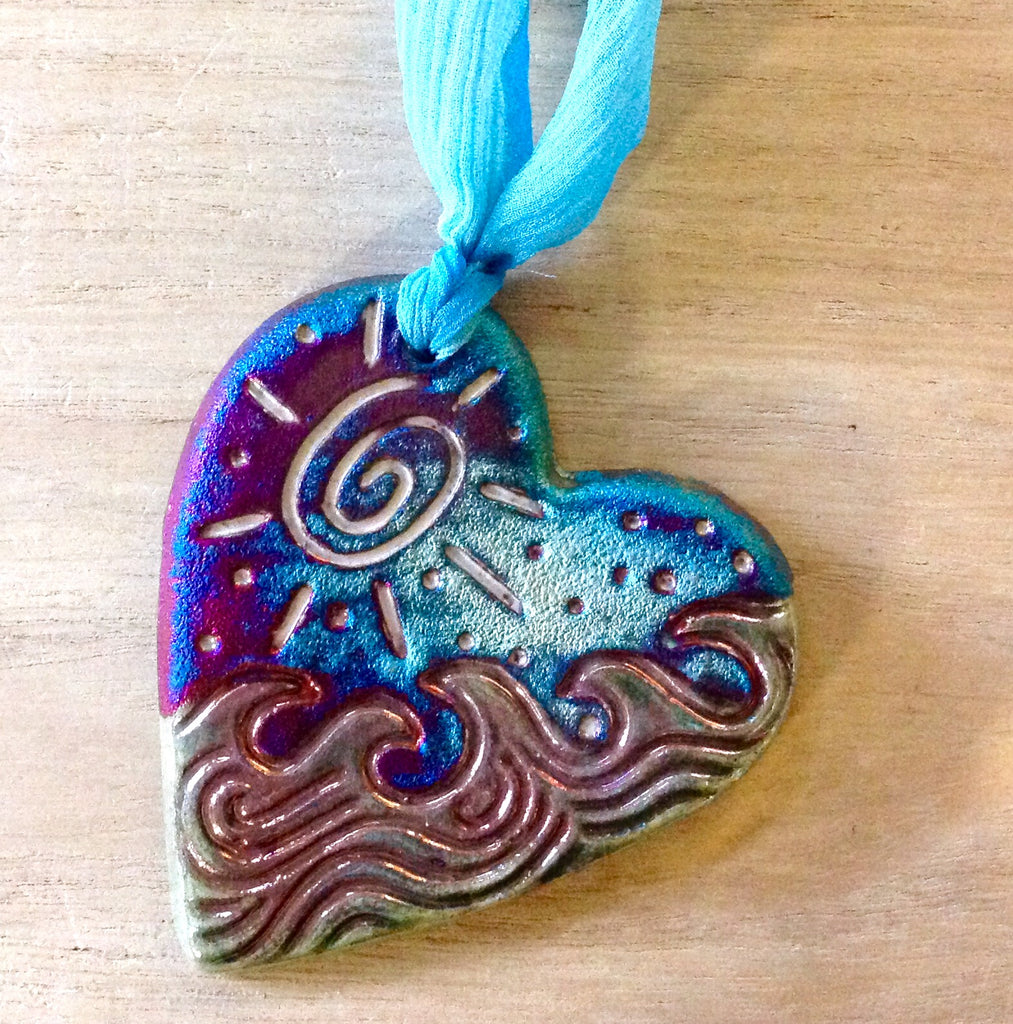 Raku Pottery Heart Ornament
Raku Pottery Heart Sunshine & Waves Ornament
Each handcrafted piece of Raku Art is fired in an outdoor kiln and left to smolder in a pit with wood shavings. Not every piece survives their trial by fire, but the ones that do,cultivate strength & beauty. Made by hand with love by Raku Pottery Works.
 All raku pottery ornaments are multi colored. No two are alike in color.
Your chioce of cloth string color:  Red, dark blue or light blue.
Pottery Colors will vary due to glazes and the firing process. Each piece of art is truly one of a kind!