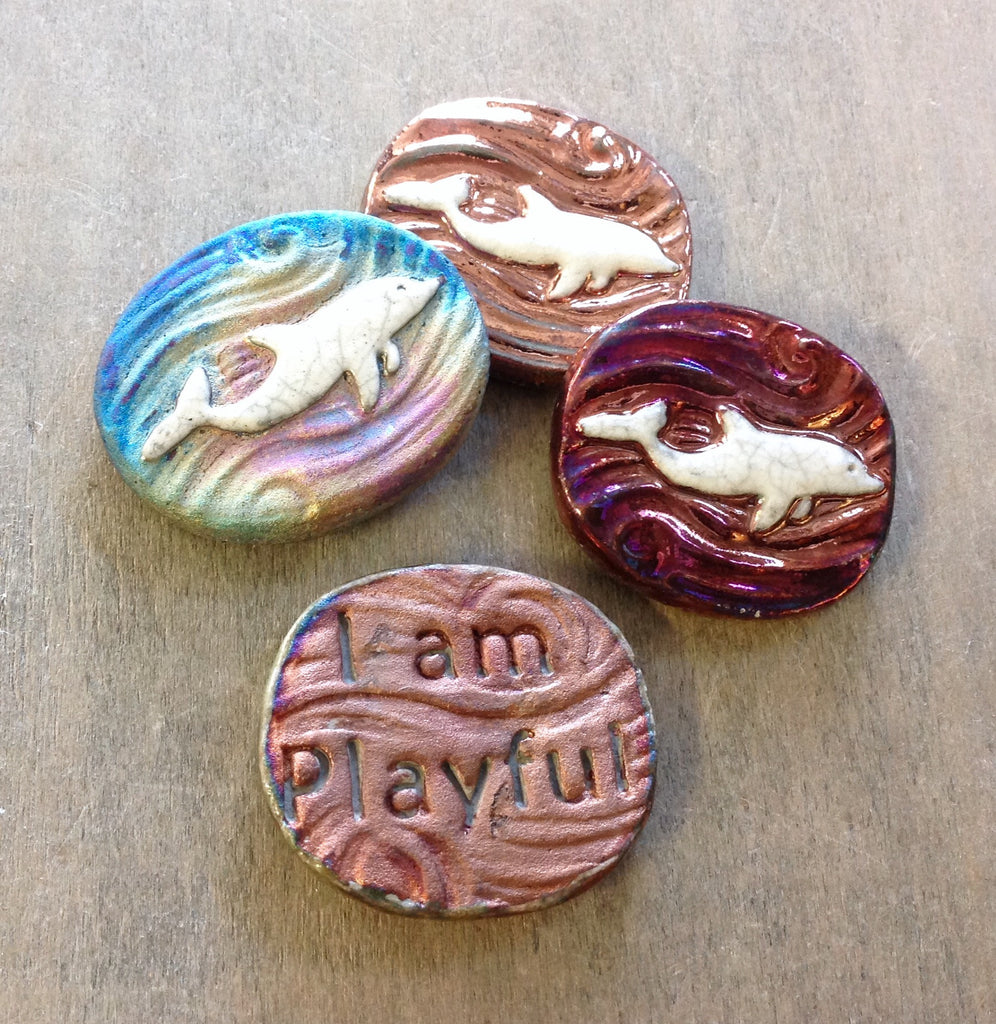 Raku Medallion Magnet
Raku Medallion Magnet
Each handcrafted piece of Raku Art is fired in an outdoor kiln and left to smolder in a pit with wood shavings. Not every piece survives their trial by fire, but the ones that do, cultivate strength & beauty. Made by hand with love by Raku Pottery Works. (Some are hand painted)
Each Medallion Magnet has an inspirational declaration on the flip side: Choose the one that speaks to you..
Mermaid "I LIVE FREE"      
Palm Tree "I SEEK WISDOM"
Seahorse "I AM JOYFUL"      
Orca "I AM INTUITIVE"
Dolphin "I AM PLAYFUL"       Manta Ray "I AM RESILIENT"
Sea Turtle "I AM SERENE"     Whale "I AM PEACEFUL"
Starfish "I AM PATIENT"        Butterfly "I AM RENEWED"
Dragonfly "I AM JOYFUL"      Trigger Fish "I LIVE ALOHA"
Sun "I SHINE BRIGHTLY"       Wave "I AM STRONG"
Pottery Colors will vary due to glazes and the firing process. Each piece of art is truly one of a kind! Some are hand painted
Size: Approximately: 1"- 2"