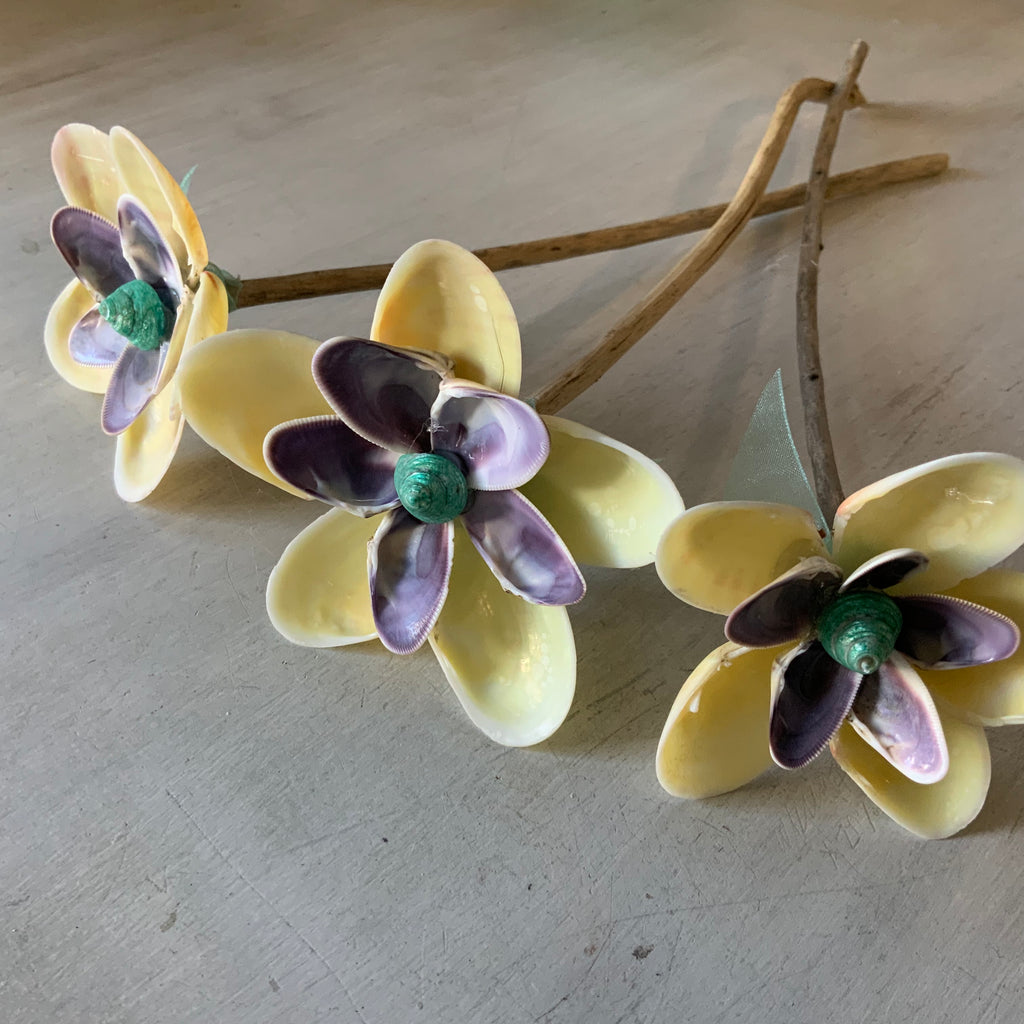 Purple Passion Flower
Purple Passion Flower
Made right here by one of our wonderful mermaids at Sea Things in Ventura, CA, out of seashells, driftwood, and ribbon.
A great way to have something unique, and to have flowers without them withering away.
Sold Individually.
Approx. Measurements: 3.5" - 4" wide x 9" - 12" long
Each flower will be slightly different, do to the nature of the shells and the driftwood.