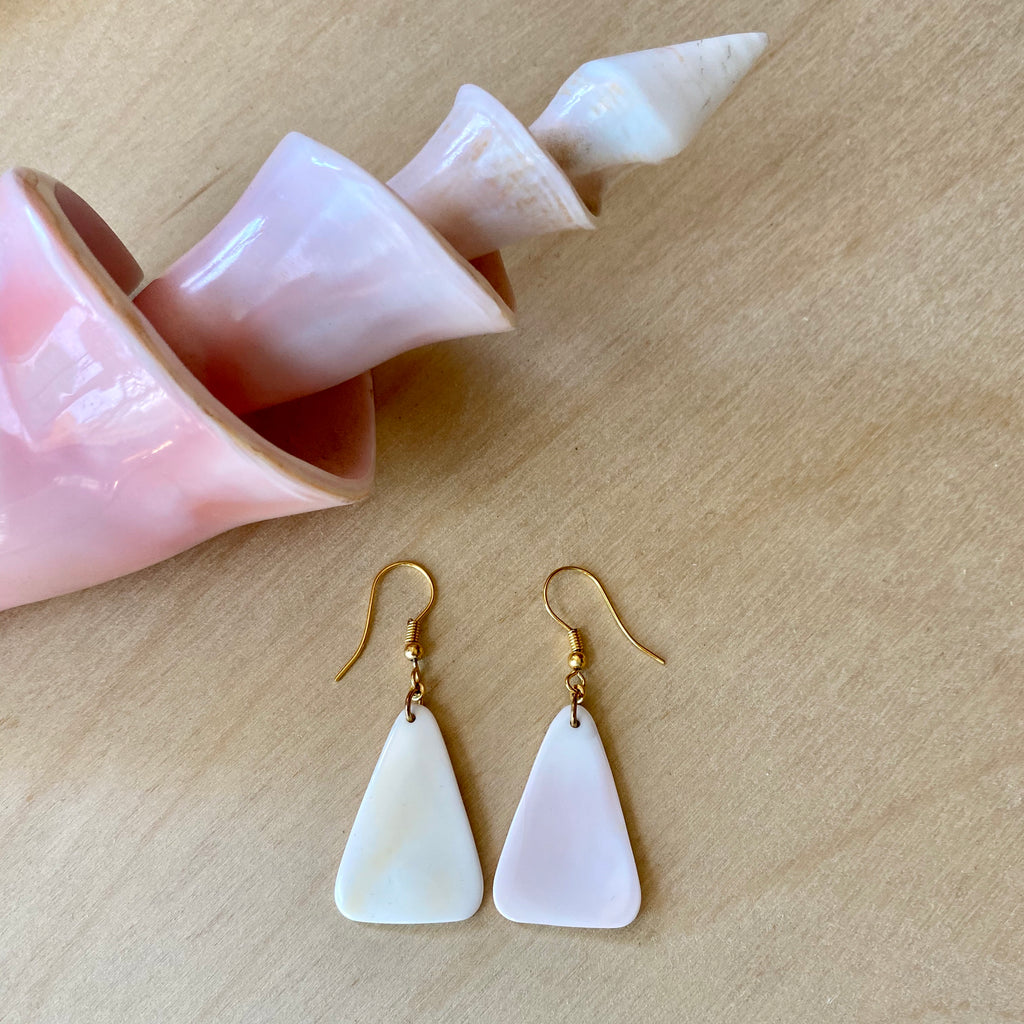 Pink Conch Shape Earrings
Pink Conch Shell Shape Earrings.
A very light Pink Mostly white shows beautifully polished on these Pink Conch Seashell Earrings.
Material: Genuine Pink Conch Shell
Each Pair is made from all Natural Shell - patterns and color will vary.
Choice of Shape:
Triangle, Oval, Circle or Leaf
Approximate Measurements:
Dangle: 2" Long with ear wires
A Pink Conch Shell is shown in the picture to show the Seashell these earrings are made from.  Shell sold separately.