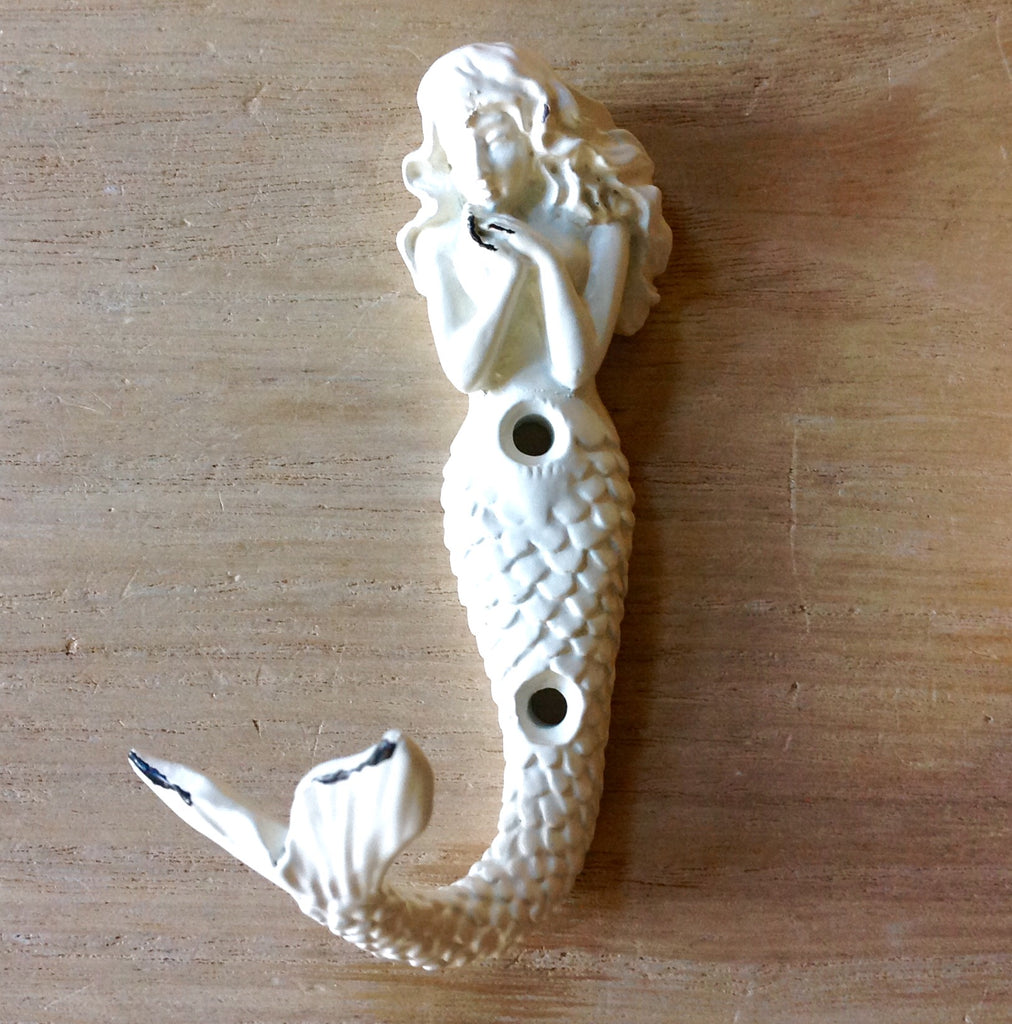 Petite Mermaid Wall Hook
Petite Mermaid Wall Hook 
For all the mermaid lovers out there this original style mermaid hook is you 
Made with cast iron, this hook is perfect for any bathroom, can be used as a beautiful jewelry hook.
Comes in Soft distressed white
Mermaid Wall Hook

New White Washed:  This whimsical mermaid wall hook is decorative and fully functional! Cast iron wall hook features mermaid design with whitewashed finish with one tail shaped hook.
Measurements: 2.5" x 4" and lifts 1.5" off the wall
*screws not included