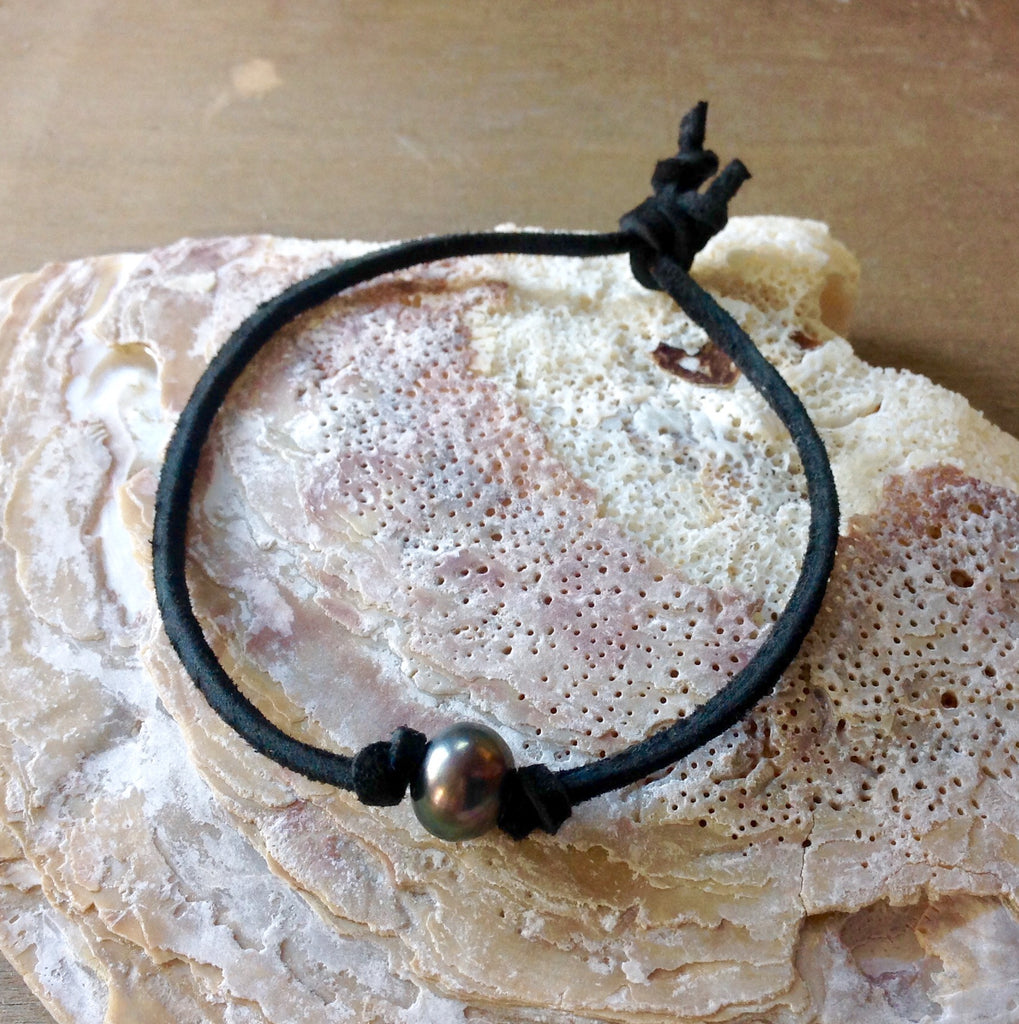 Pearls and Leather Anklet
Pearls and Leather Anklet
This Leather Pearl Bracelet is so fun and easy to wear, featuring A single Jumbo Pearl or 3 Pearrls or 5 Pearls.  We can make custom size or color too.  Super Simple Lasso Slipnot Tie Closure.  The Pearls are knotted or Floating, please Note if you have a Preference.
This listing is for a Custom Bracelet with a Choice of Leather Color And a Choice of South Sea Pearls Color.
Please Select:
Leather Color: Bown, Dark Brown, Tan, Light Tan or Black.
Pearl Color: Peackock, White or Peachy Pink.
Size is approximately  9"-12" adjustable.   Please email for larger Size Requests or custom orders, price will vary.
Materials: Soft Suede Leather and Genuine Pearls.