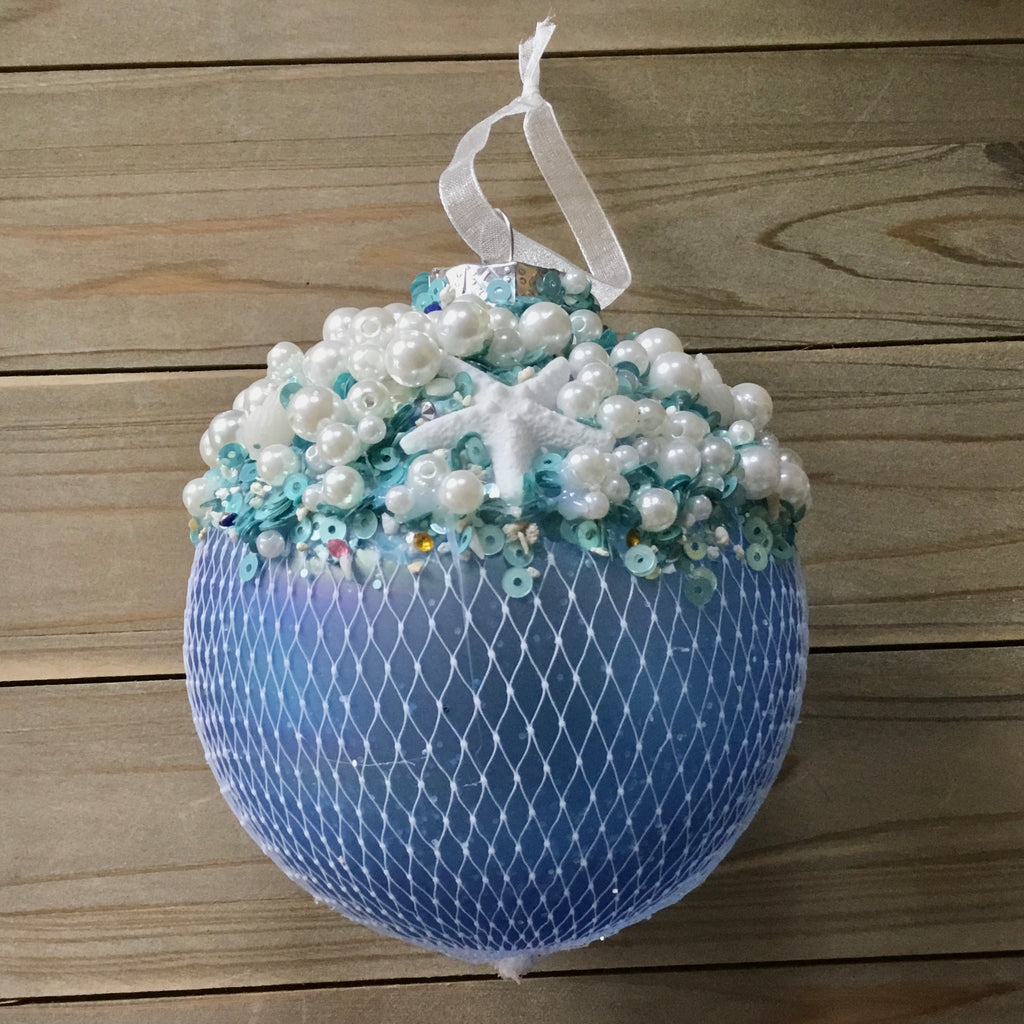 Beaded Net Ball Ornament
Pearl Net Ball Ornament
These adorable ornaments are made with the classic thin Christmas ornament glass, with a thin plastic netting wrapped around it, and the top covered in synthetic pearls, shells, and iridescent beads. Perfect for anyone who enjoyed unique Christmas ornaments.
Your choice between two colors: Blue and Aqua
Approx. Measurements: 4"
Sold separately.