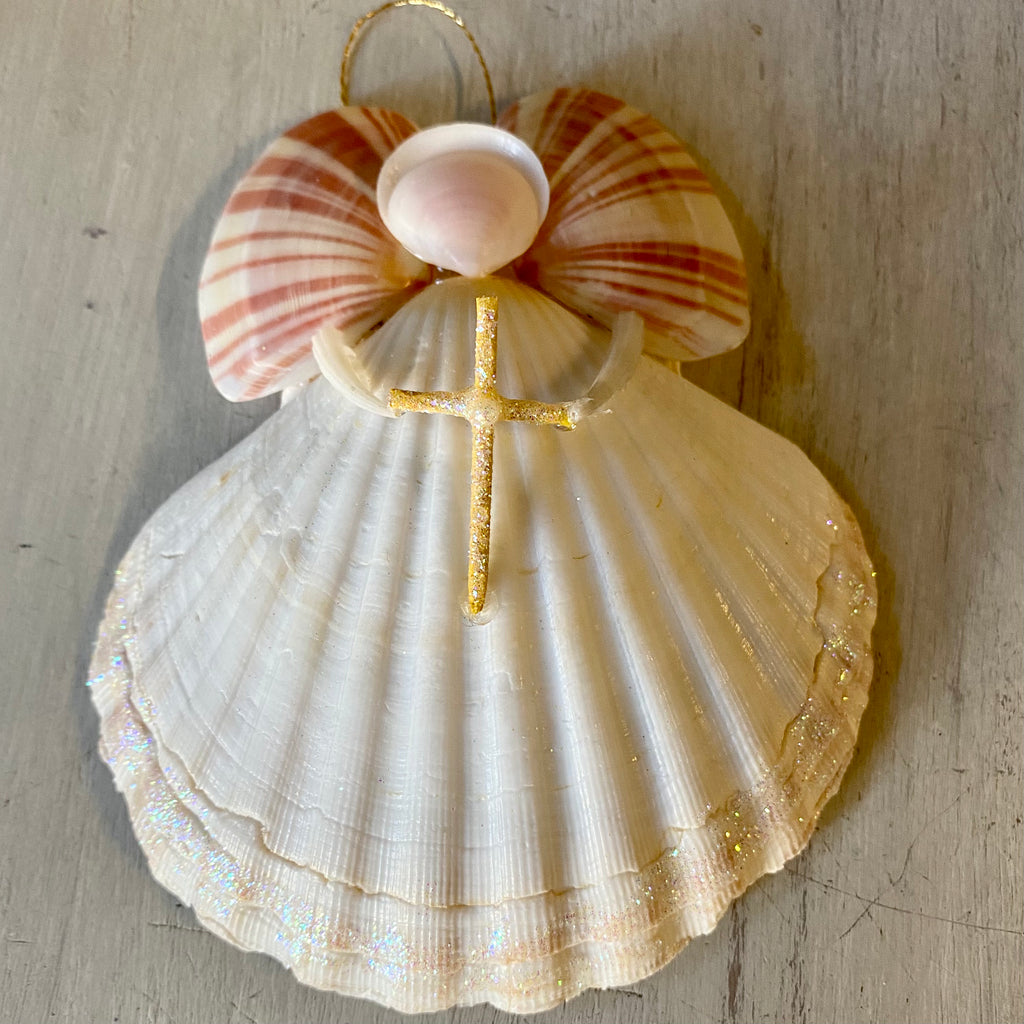 Pearl Cross Shell Angel
Pearl Cross Seashell Angel
Handmade here at Sea Things. This special Angel is carrying a small Cross ornament with a simple pearl on the center of the cross.
Every Christmas ornament is made with the Love of the Sea.
She is really very pretty and creative. We make each Angel to be unique. 
The shells on one may be slightly different, but will look just as good as this one or better!
All crosses are made with glitter over the wood cross.  The choice for glitter gives a little glitter on the edge of the skirt.