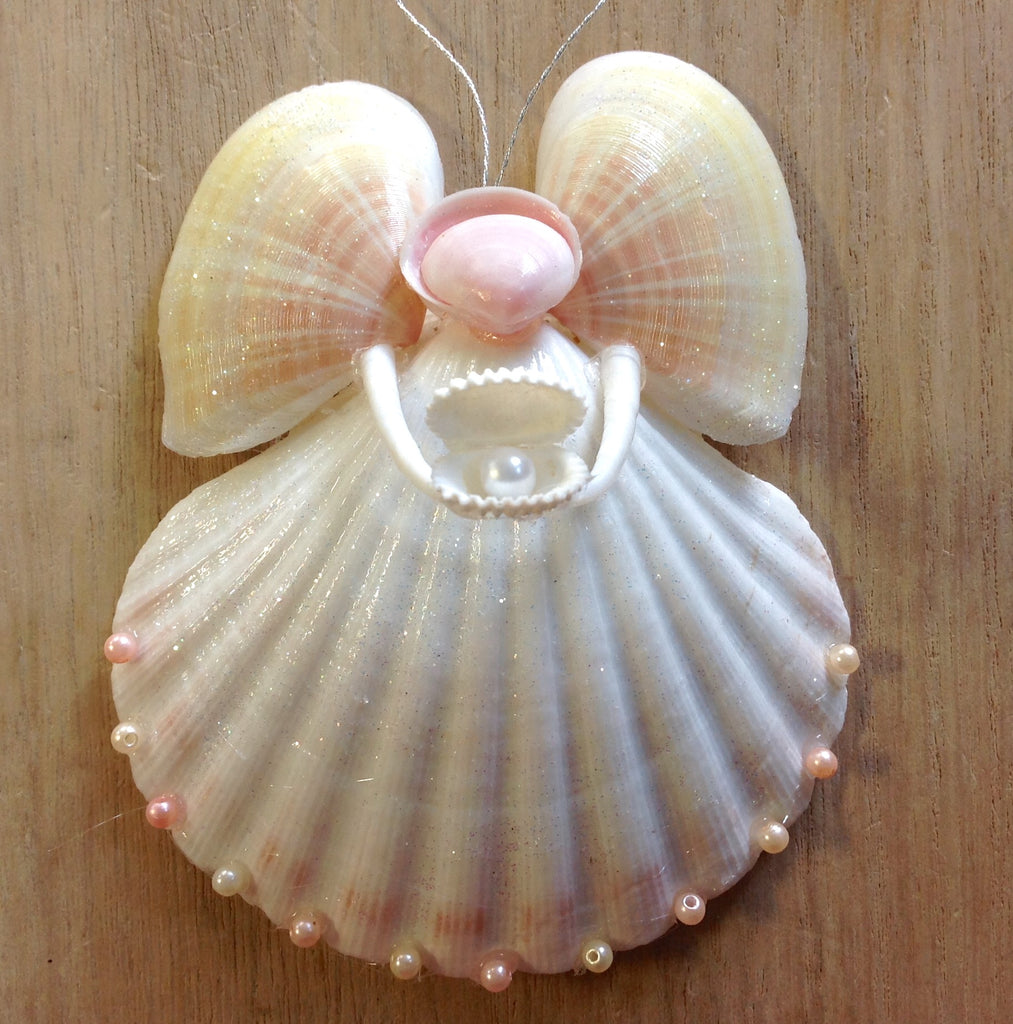 Pearl Angel Ornament
Pearl Angel Ornament
This angel was made right here at Sea Things in Ventura. She is made with genuine shells, and small plastic pearls line the bottom of her skirt. The clam in her hands also has a small plastic pearl inside of it.
Perfect for anyone who loves angels, and especially angel ornaments.
Each ornament is hand made, so each one will look slightly different due to the nature of the shells and the supplies that we have.
Measurements: approx. 5" x 4"
The shape of pearls may change, do to the supplies we have.