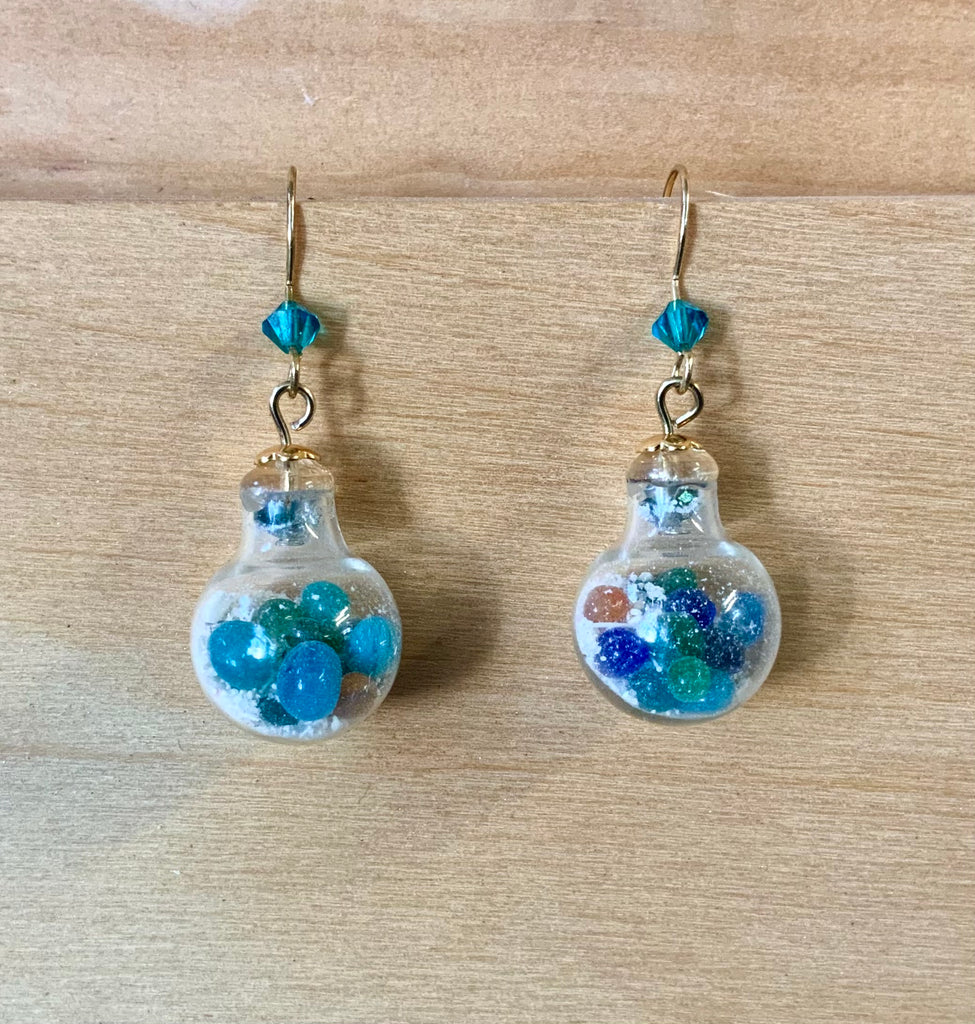 Ocean Treasure Earrings
Ocean Treasure Bulb Earrings
These enchanting handmade earrings are tiny glass bulbs filled with seaglass, real sand and tiny colorful shells. Take a piece of the ocean with you wherever you go! Choose from two styles in two color metals. Gold or silver, shells, or seaglass.
 Measurements: earring length from glass bead to bulb is 1.5" mixed metal gold or silver ear wires.
 Earring bulb contents may vary in color of shells and seaglass. Each pair of earrings is unique.