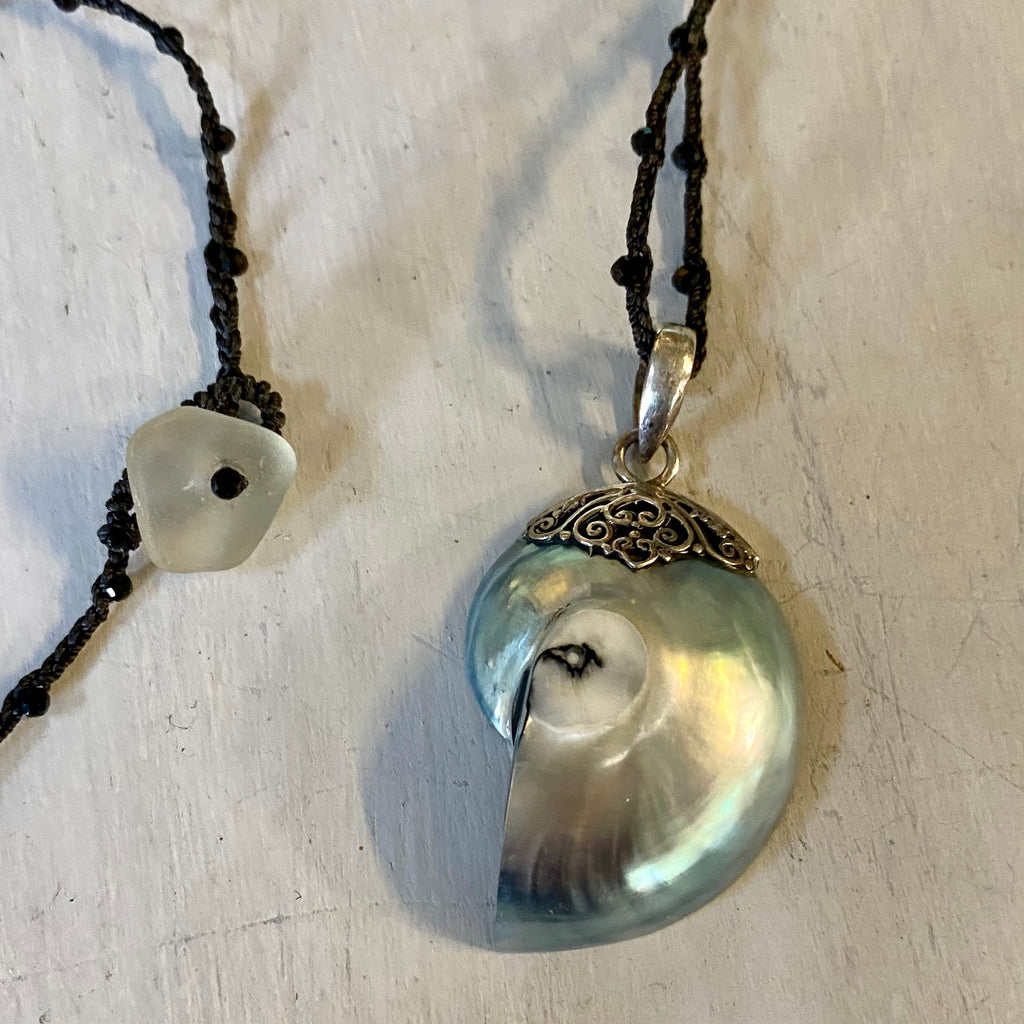 Nautilus Onyx Necklace
Nautilus Onyx Necklace
This Nautilus Pendant is the Center of the shell that has been sliced and filled with resin, polished and plated in stylized Sterling Silver for an enchanting elegance.  Black Onix beads give a shimmer as the necklace catches the light knotted beads with a natural piece of Seaglass button clasp.
Measurements Pendant and Bail is approximately 1.75"
26" Onix beaded necklace.