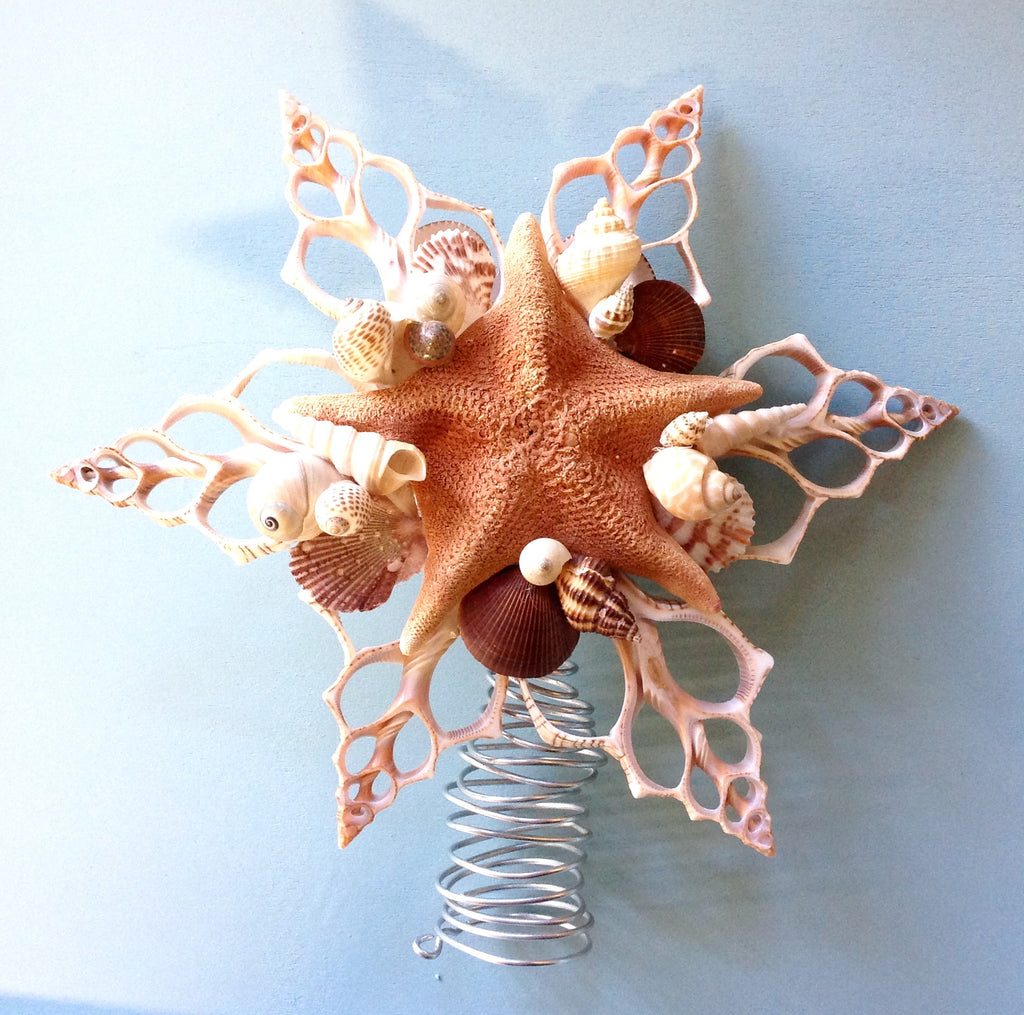 Natural Shell Star Tree Top
Natural Starfish Star Tree Top.  
Natural Bat Sea Star is the Center with Beautiful Natural Brown Tones on Sliced Fox Seashells with an assortment of Natural Nuetral Color tones on the small Shells.  The 2nd side has another smaller Bat Star and Brown Clams like a Beach Flower.  All Real Starfish and And Seashells. Hand picked for their beauty.
This Tree Top is 2 sided and has a Spiral wire in the middle to wrap around your Tree.
Size is Approximately 7.5-8"
Handmade here at Sea Things, Ventura CA.