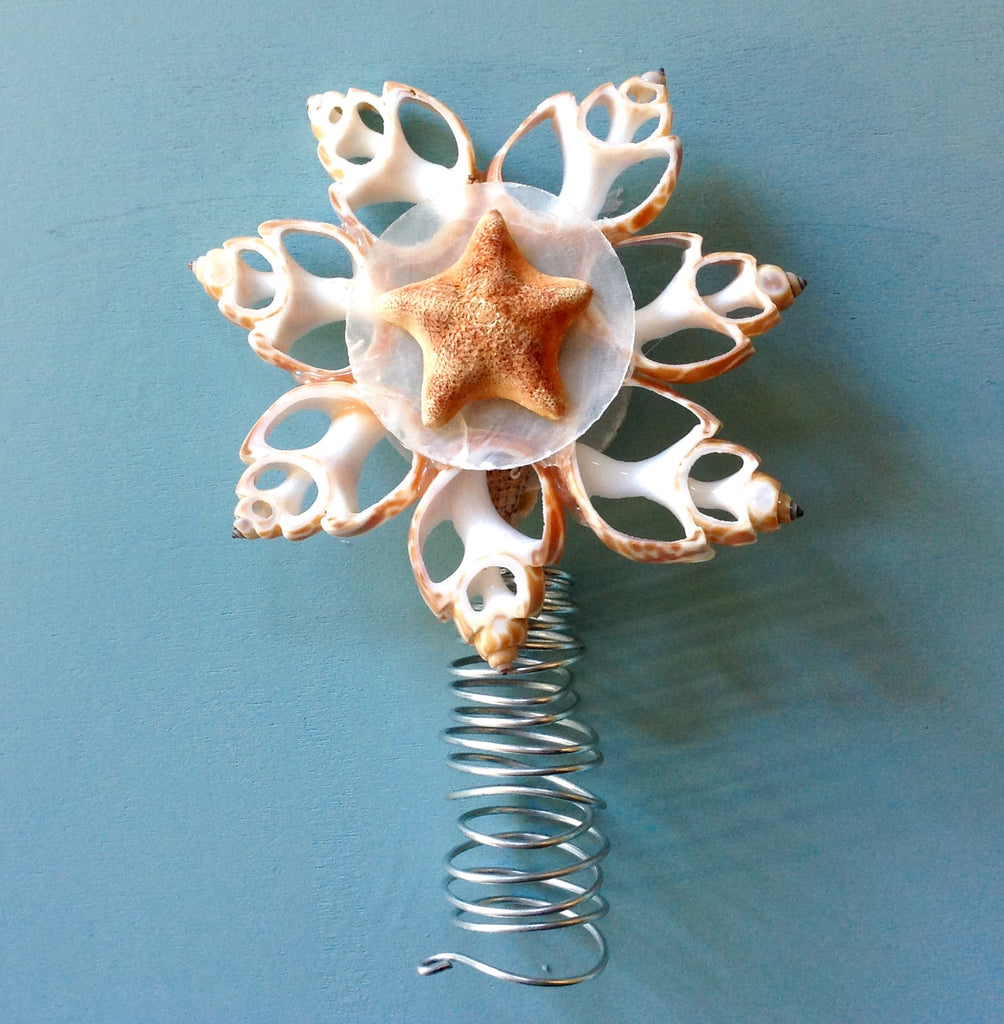 Natural Star Shell Tree Topper
Natural Shell Star Mini Tree Top  
Natural Sea Star in the center on top of a Capiz shell with sliced shells surrounding it, making it in the shape of a flower. All Real Starfish and And Seashells. Hand picked for their beauty.
This Tree Top is 2 sided and has a Spiral wire in the middle to wrap around your Tree.
Size is Approximately: 6.5"
Handmade here at Sea Things, Ventura CA.