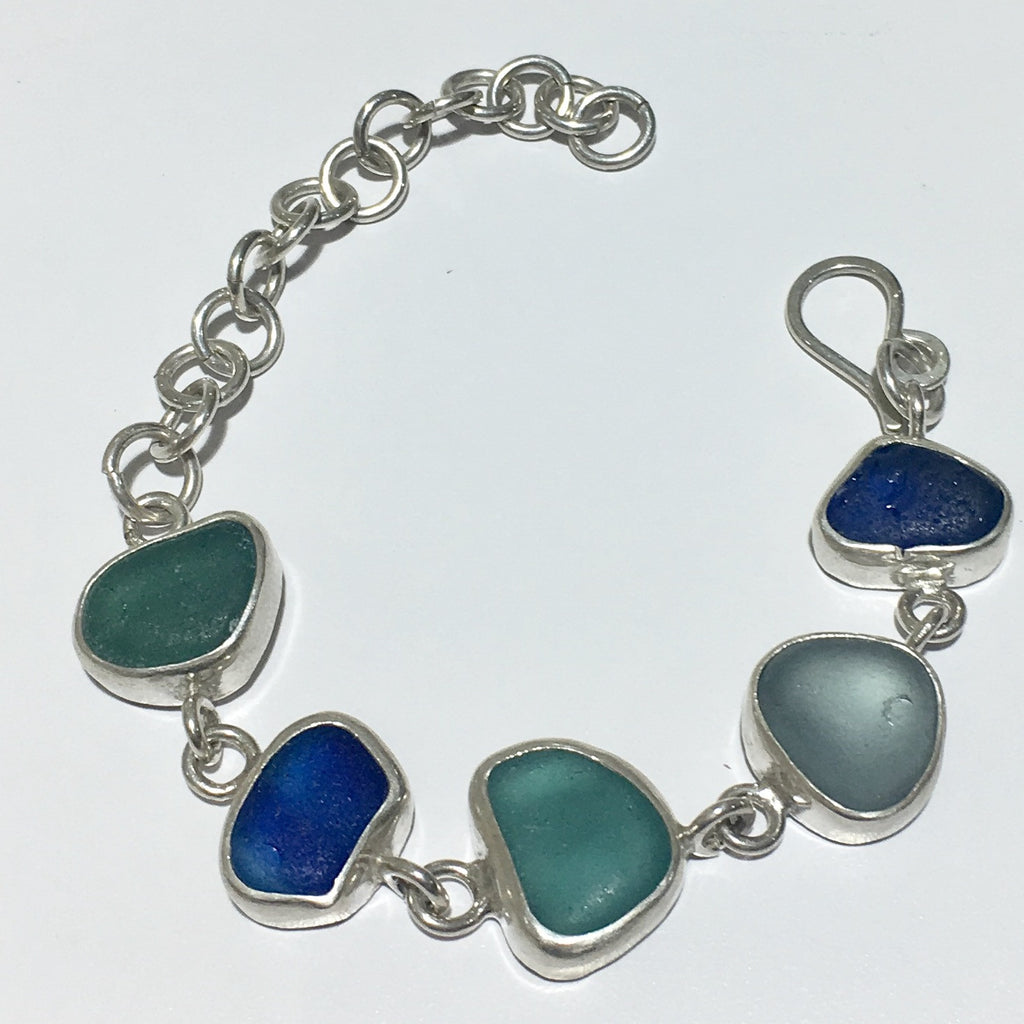 Natural Seaglass Bracelet
Natural Colorful Seaglass Bracelet.
Five Gorgeous pieces of All Natural Seaglass are embellished with Sterling Silver and linked together for a wonderful Adjustable bracelet.
The wonderful pieces of Sea Glass were found on beaches around the world and then Handmade with love in a California Artist Studio with Sterling Silver.  Even the chain is completely handmade by the artist.
Each piece of Seaglass is made by the waves to be unique so no 2 pieces will be exactly the same. 
Choices are for the exact bracelet in the picture.  Please call or email for a custom order.
Cobalt: This bracelet has 2 pieces of Cobalt, one piece of a light grey with a bluish tint, and 2 different turquoise colors. Adjustable size: 4"-6" Seaglass from England on this Bracelet.
Seafoam: 2 pieces of a grey with a bluish tint and 3 amazing Turquoise pieces of Seaglass.  Seaglass from grey-England and Turquoise-Japan on this bracelet.