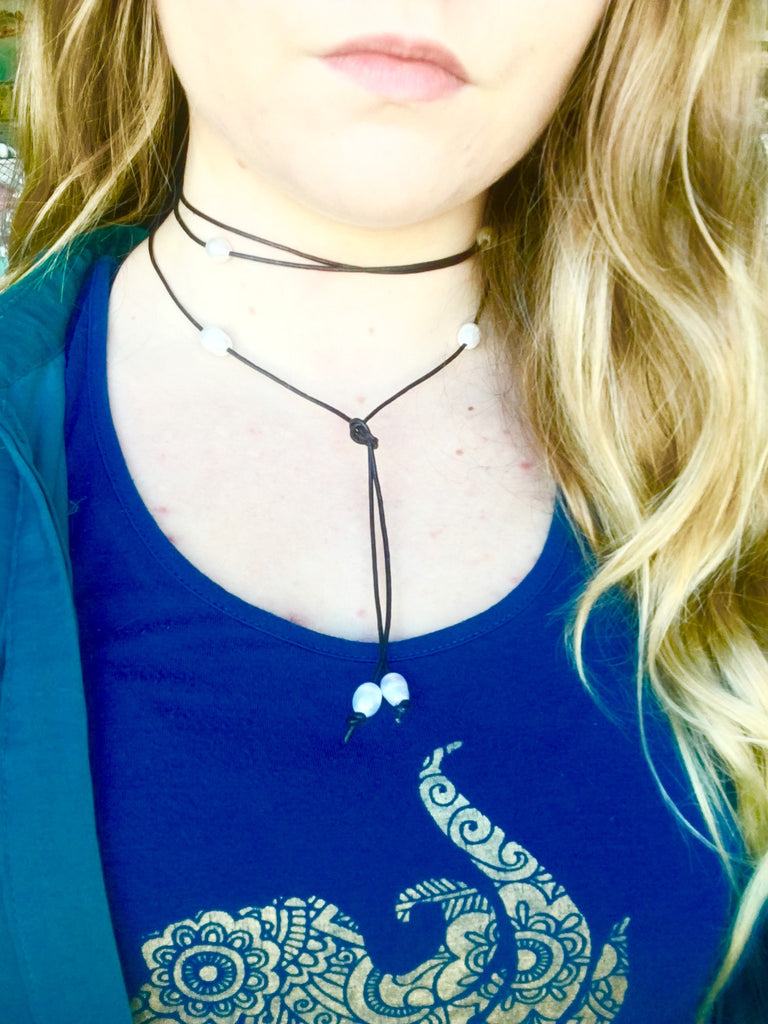 Mermaid Pearl Wrap Accessory
Mermaid Pearl Wrap Accessory
Mermaid leather and pearl wrap is a versatile jewelry accessory.
The Pearl Wrap can be a Necklace styled in many different ways; lariat , wrap choker, long choker, long hanging, and any other ways you can think of. 
This wrap can aslo be a bracelet/ anklet / headband; hand wrap bracelet, wrist wrap braclet, climbing bracelet, barefoot sandle wrap, ankle wrap,etc. 
At Approx 54" Long with 8 freshwater pearls on each, the ways you can wear the mermaid pearl wrap are endless.