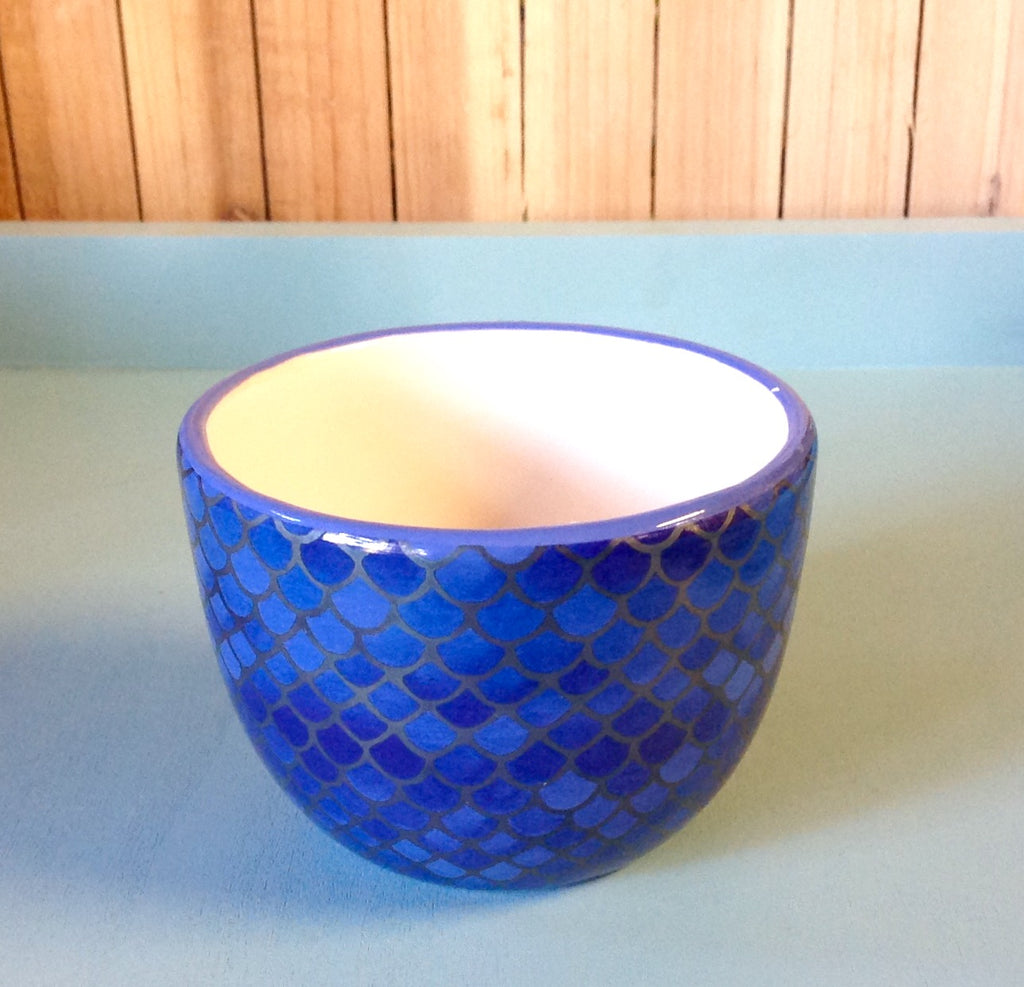 Mermaid Kisses Nesting Bowl
Mermaid Kisses Nesting Bowl
Mermaid bowl comes in three sizes, each with their own unique pattern. Small bowl (Scales) is brightly covered in Mermaid Scales, Medium Bowl (Kisses) is brightly colored with a metallic phrase "Mermaid Kisses and Starfish Wishes), and the Large bowl has beautiful dreamy Mermaids swimming around on it.
Each bowl sold separately 
Measurements: Small 3" x 4", Med 3.5" x 4", Large 6.25" x 4"