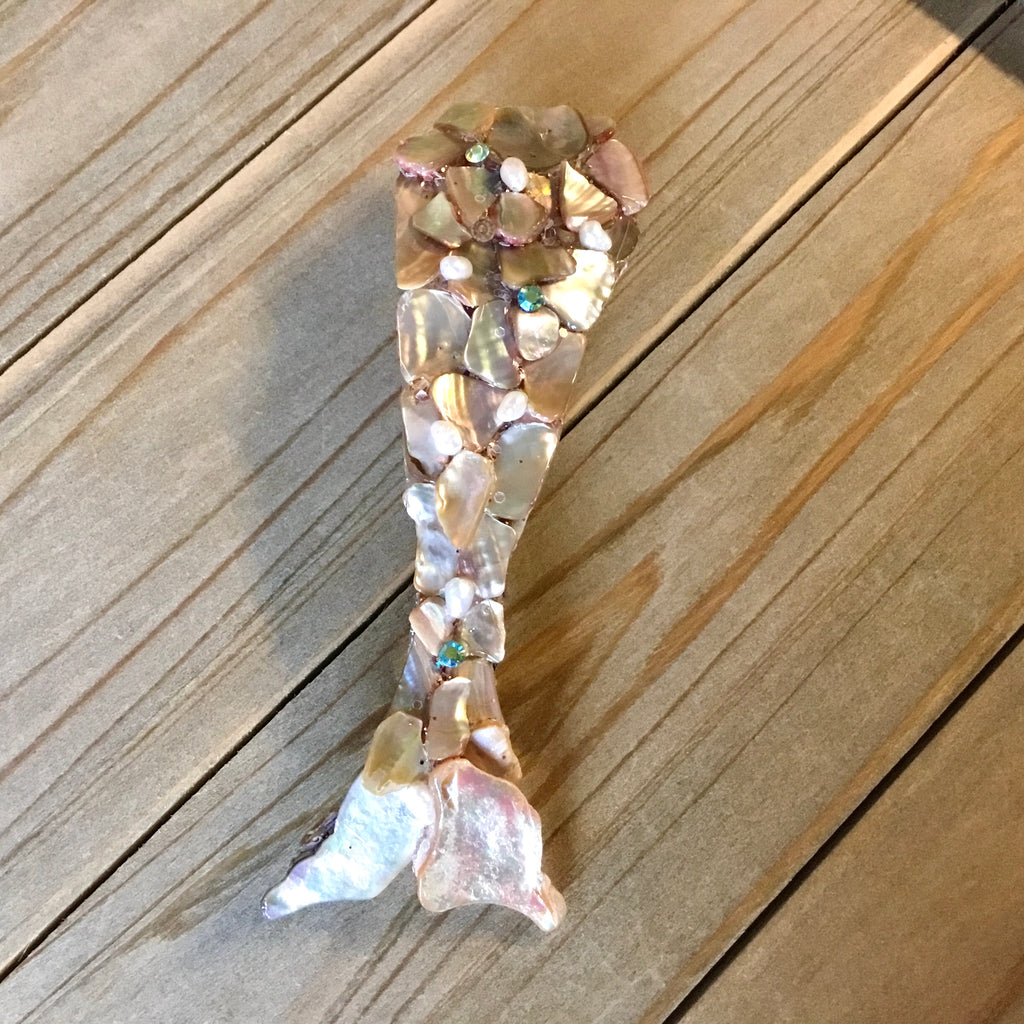 Mermaid Tail Hair Clip
Mermaid Tail Abalone Hair Cup
This enchanting handmade Abalone shell hair clip is a Mermaid's Tail and has crystals and freshwater pearls that shimmer in the light. (Abalone color style named reflects the color of the abalone, and not the type of abalone shell)

Materials:
Red Abalone: Red Abalone chips, freshwater pearls, crystal jewels, crystal beads, spring clip backing, light glitter.
Blue Abalone: Blue Abalone chips, metallic glass beads, crystal beads, and crystal jewels, spring clip backing, and light glitter.
ApprMeasurements: 4.5" L x 1.25" W