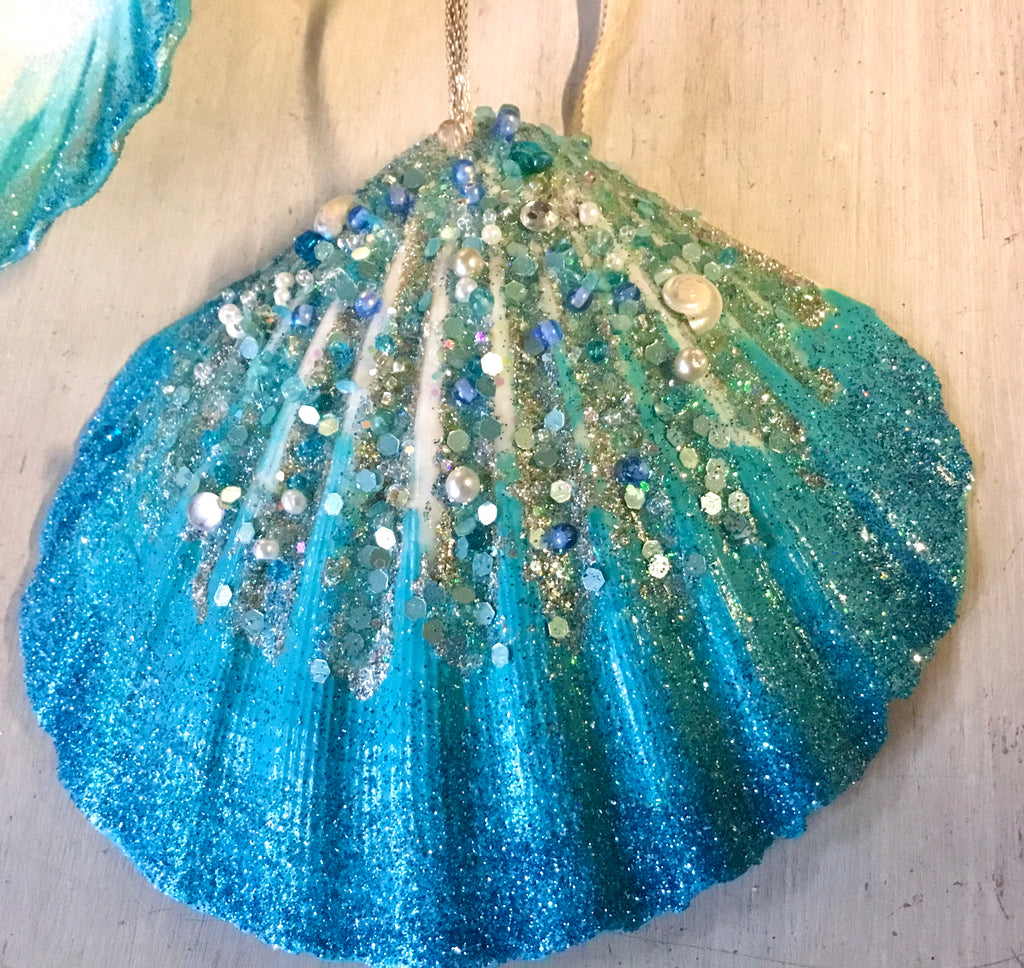 Mermaid Fin Scallop Ornament
Mermaid Fin Scallop Seashell Ornament
Perfect for anyone who loves unique ornaments. Decorated to look like a mermaid's fin, this enchanting ornament scallop seashell painted and adorned with faux pearls, shimmery glass beads, rhinestones and glitter.
Material: Turquoise is a resin material and pink is a genuine seashell.
Handmade at Sea Things in Ventura Ca.
Size shape and color may vary slightly
overall size range is 4" to 5".