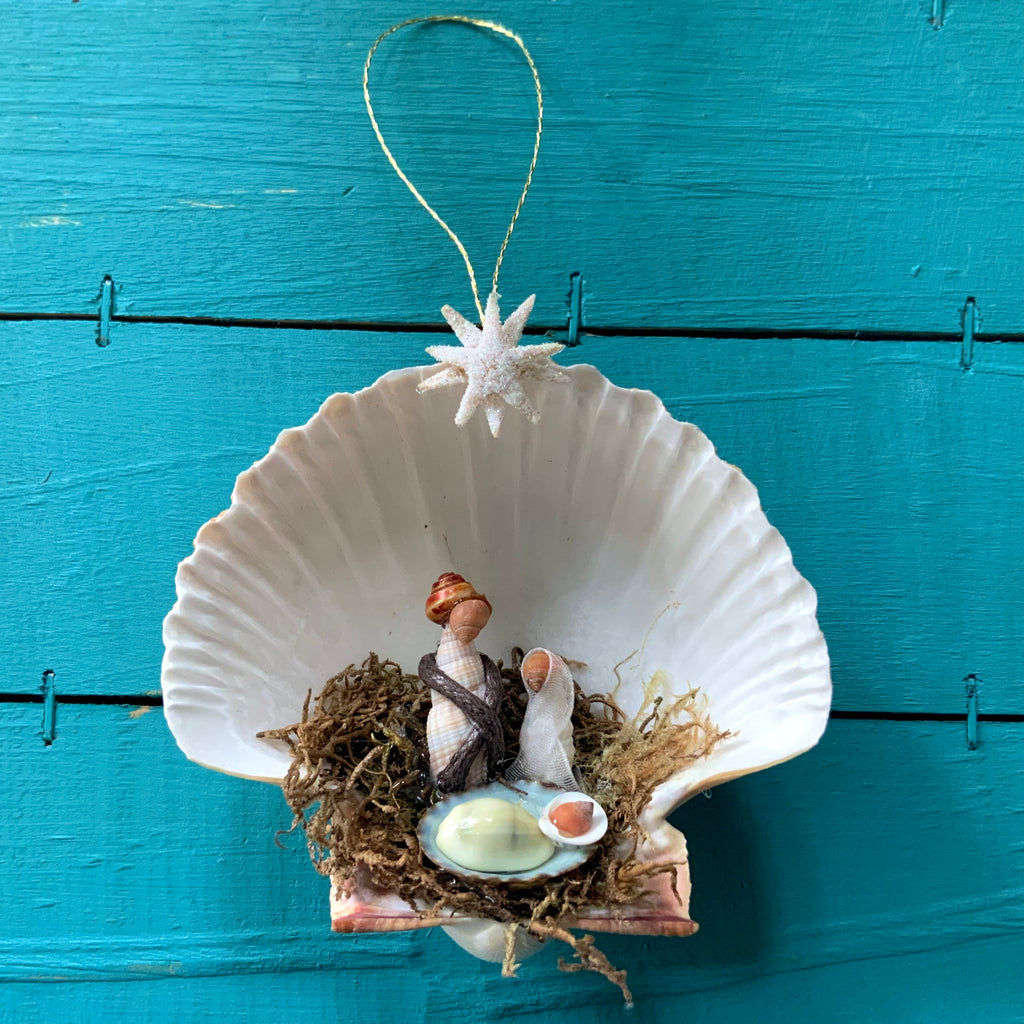 Manger Scene Shell Ornament
Manger Scene Shell Ornament
A hand made manger scene ornament of Mary kneeling and Joseph standing in front of baby Jesus,  all made from seashells, starfish and ribbon.
Approx Measurements:
Shell manger 
Dressed: 2.5"- 3"
Large Undressed: 3"-4"
Mini manger is 1" x 1.25" (with no glitter option)
All ornaments will have glittered stars at the top. The "Glitter" option is based on the background of the shells.