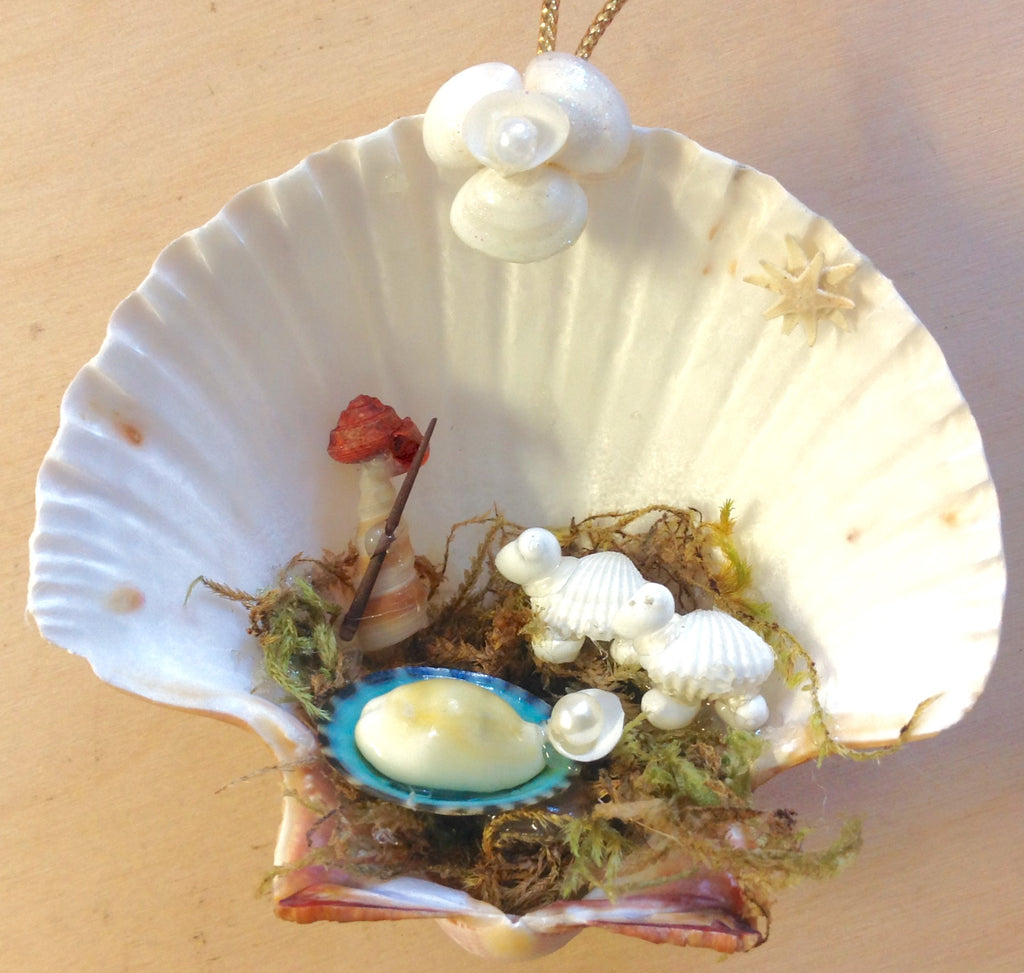 Little Shepherd Shell Manger Scene
Little Shepherd Shell Manger Scene
This Seashell Shepherd Manger Scene Christmas Nativity Ornament is sure to be a favorite! 
This handmade Manger Scene Ornament was made here at Sea Things in Ventura, CA.
This unique design was created here at Sea Things. The tiny shells and Starfish make up the North Star, Angel, the Baby Jesus, the Shepherd and his Sheep. Moss is the hay and there are tiny seashells as the heads.  There is also a small ribbon glued to the top for hanging.  Each Manger we make is slightly different, but will look very similar to the one pictured. Perfect Decoration to get out every year.
We can make nearly anything out of seashells- custom orders are welcome.  Please call our store Sea Things in Ventura CA for more information- or email us.  

Sea Things has been making beautiful creations from Seashells for over 30 years.
We are open 7 days a week downtown Ventura
805-648-1954
Size  is approximately 2" x 2.5"
We have several variations, and of course due to the nature of shells being natural, each one we make will have slight differences in color and size. Your choice of Glitter or No Glitter.
Please inquire by email about Shipping prices for ordering Multiple Products.