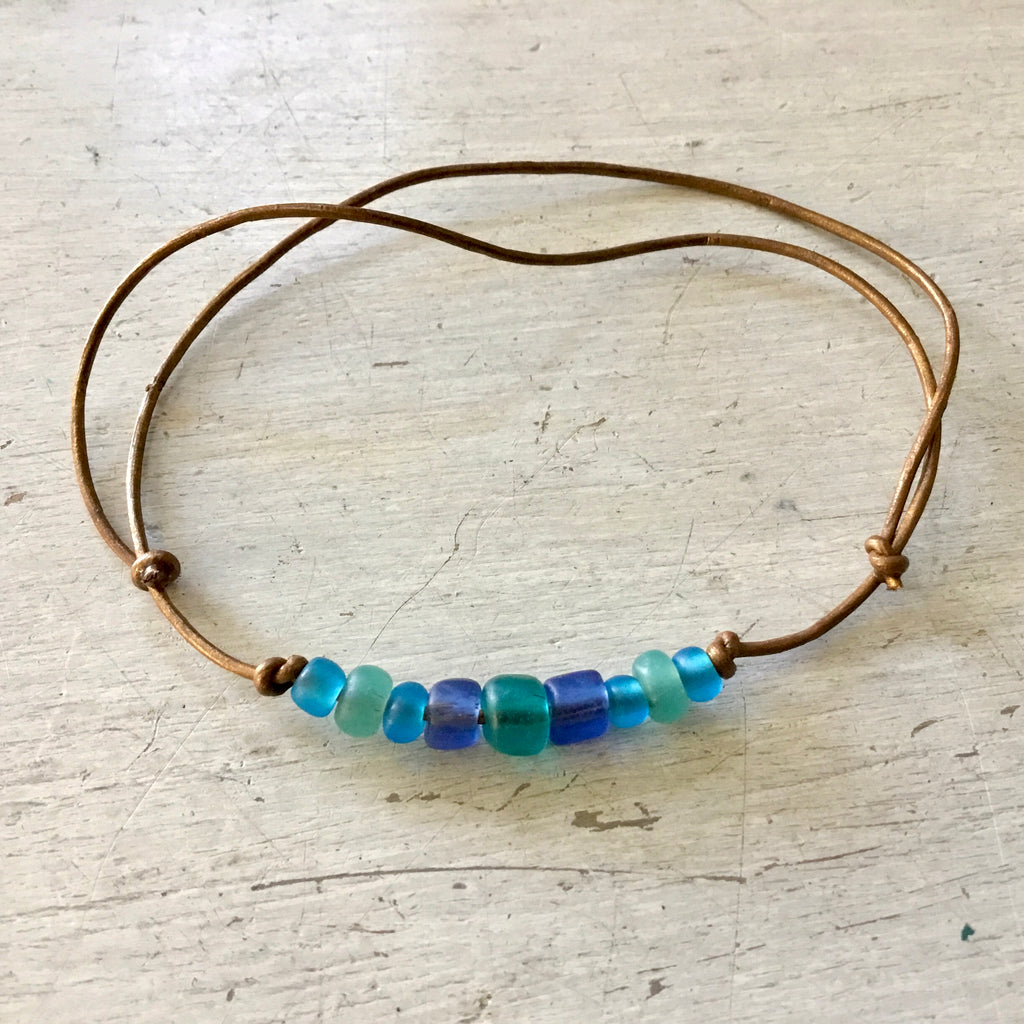 Lagoon Recycled Glass Bead Bracelet
Lagoon Recycled Glass Bead Bracelet
An adorable cool dainty bracelet, made with thin coated leather cord with slip knots, and African Recycled Glass Beads that resemble sea glass. Hand made right here at Sea Things in Ventura, CA.
Perfect for anyone who enjoys simple Seaglass-like bracelets.
The pattern option depicts the essence and theme of the color beads. 
The Color option depicts the color cord.
(bead colors and quantity may vary in color slightly.)
Approx. measurements: adjustable