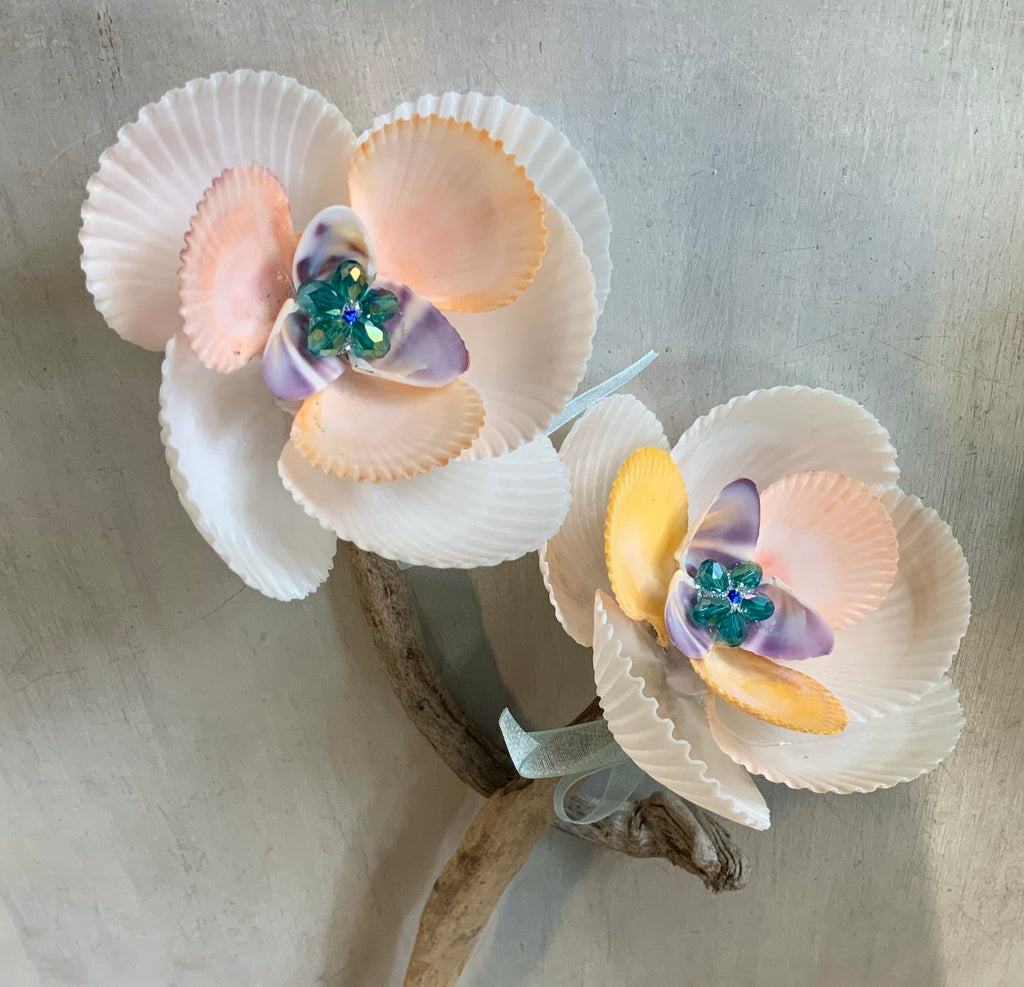 Jeweled Bloom
Jeweled Bloom
Made right here by one of our wonderful mermaids at Sea Things in Ventura, CA, out of seashells, driftwood, and crystal beads.
A great way to have something unique, and flowers with longevity.
Sold Individually.
Approx. Measurements: 3.25" wide (can range about 0.25" iches) x 7"-14" long
Each flower will be slightly different, do to the nature of the shells and the driftwood, and availability of ribbons.