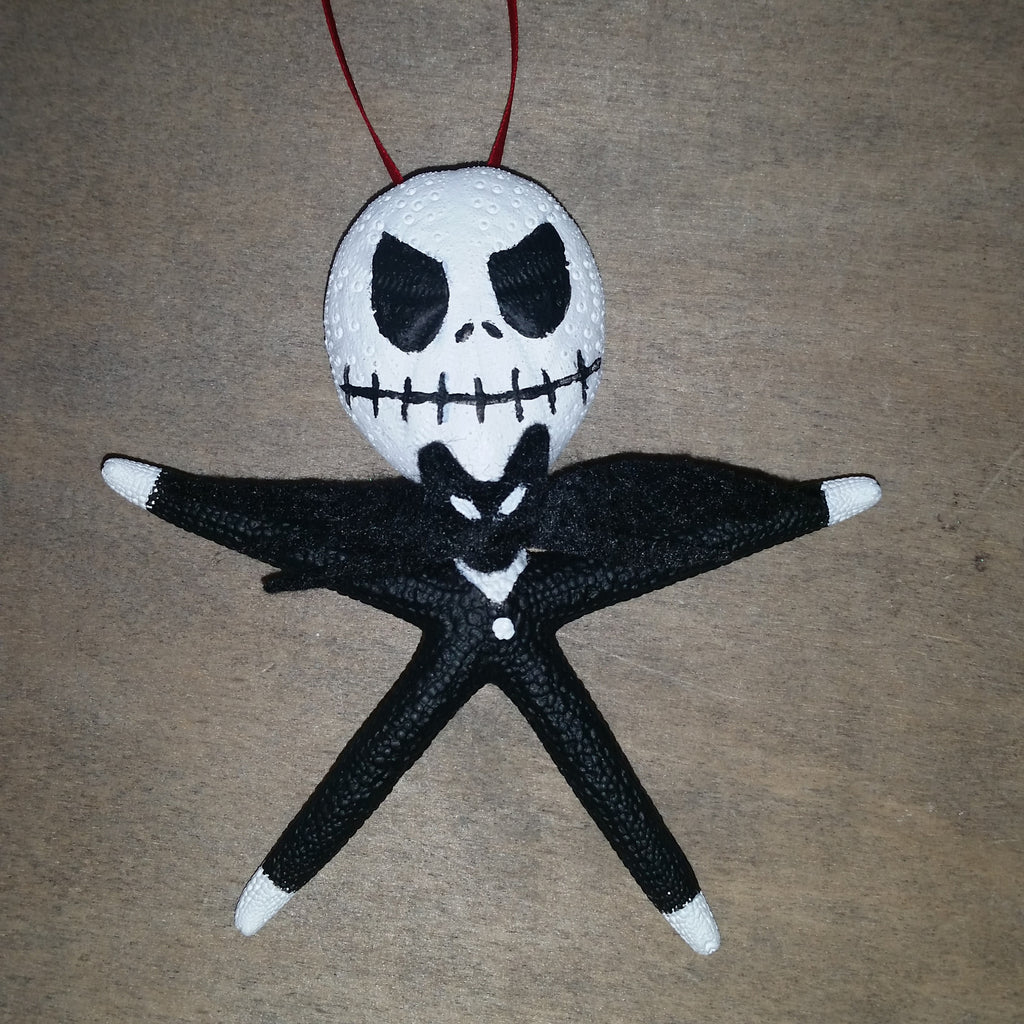 Jack Starfish Ornament
Jack Starfish Ornament
Nightmare before Christmas Jack Starfish Ornament
Jack Ornament with a Scary face or Fun face.  For those who Love Nightmare before Christmas.
Size varies by the size of the starfish-between 3-4" inches 
Hand made with a Starfish, paint and felt.
Each Jack Ornament we make will vary due to the natural variations of the process.  Handmade in Ventura, California at Sea Things.
Theae are out of stock right now, but you can still order them. Please allow 2 weeks.