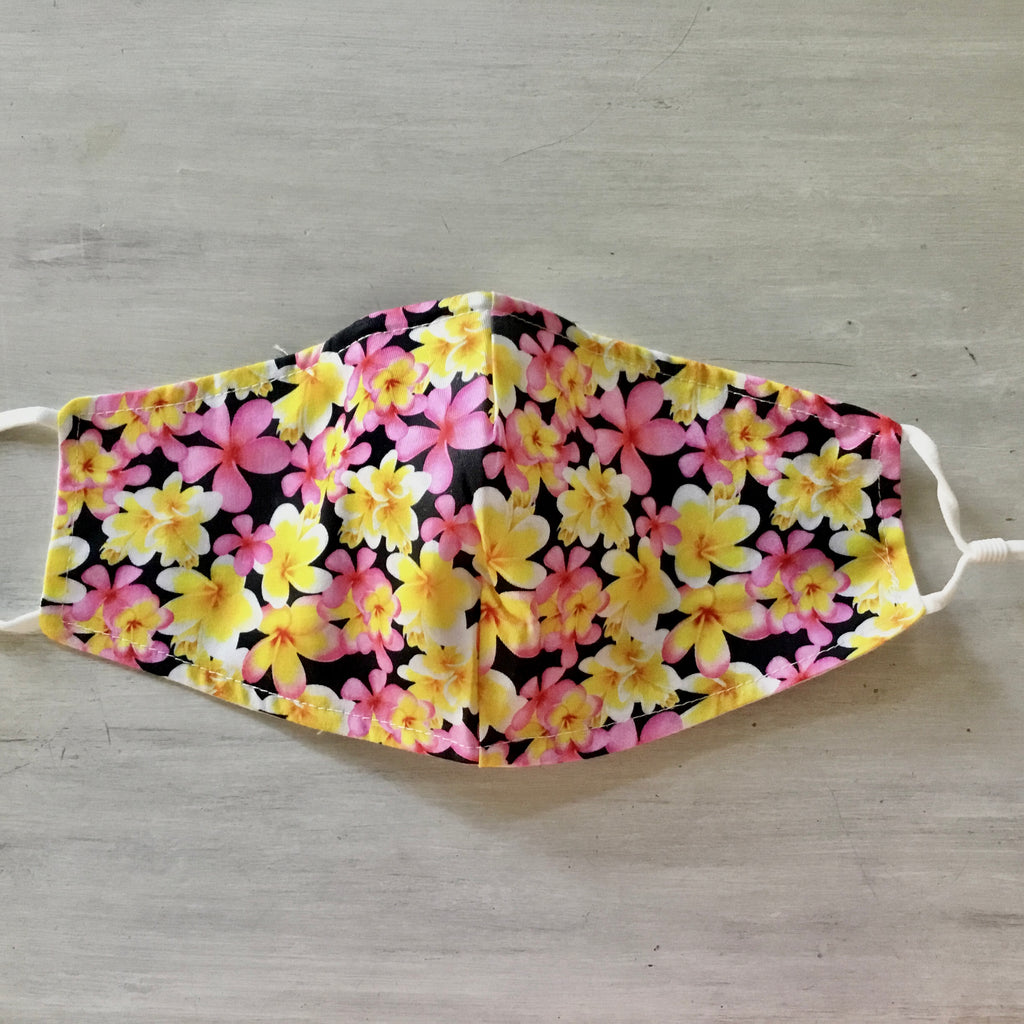 Hawaiian Patterned Face Mask
Hawaiian  Patterned REUSABLE/WASHABLE MASK WITH ADJUSTABLE EAR LOOPS
Always wash your mask before use.
*Patterns and designs vary.
100% cotton fashion face mask with adjustable ear loops.
Double layered
Middle seem for comfortable breathing
Colors Vary.

Through one of our California vendors, we have been able to bring in these masks to make conveniently available to our customers! Stay safe!
One size fits most. Made in Indonesia.
DISCLAIMER: This cloth face covering is not intended for use in the diagnosis of disease or other conditions, or in the cure, mitigation, treatment, or prevention of disease. It is not intended for use by a health care professional or for use in a health care facility or environment.  It is not a substitute for social distancing or other health guidelines.  It should not be placed on children younger than 2 years or age, anyone who has trouble breathing, or anyone that is unconscious, incapacitated or otherwise unable to remove the cover without assistance.   Please refer to the enclosed Cloth Face Covers FAQs from the Centers for Disease Control for more information. 
https://www.cdc.gov/coronavirus/2019-ncov/prevent-getting-sick/diy-cloth-face-coverings.html
This item is NOT returnable/exchangeable.  All scarf or face covering sales are final.   Thank you.
***SIDE NOTE: each mask is slightly different, and may not look exactly as the picture depicts. But each variant is cut from the same patterned cloth (some may have a few less/extra flowers, leaves, etc.) All will still look roughly the same though.