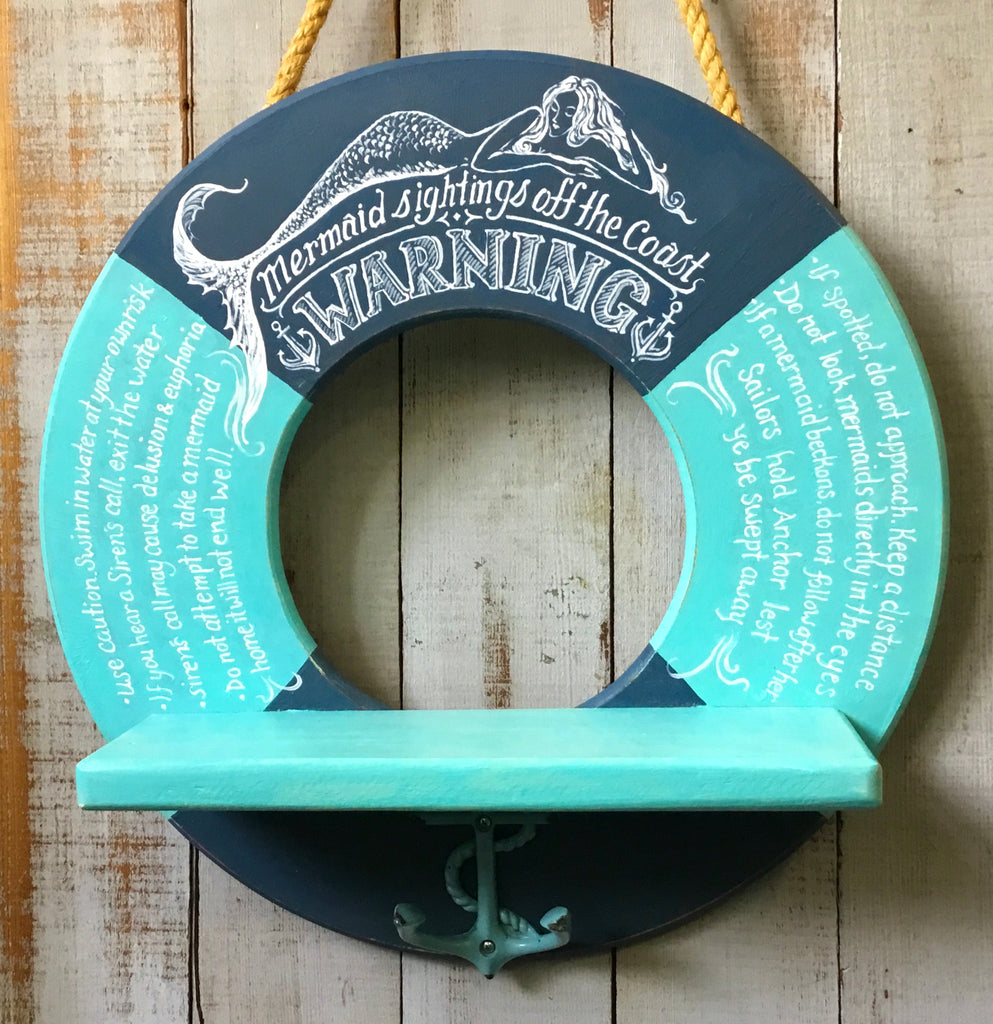 Mermaid Warning Lifesaver Shelf & Hook
Mermaid Warning Lifesaver Shelf & Anchor Hook
This enchanting hanging wall shelf & hook is hand painted original artwork and Mermaid warnings. Made out of a strong plywood, it anchors securely to the wall in back and has sailors rope for style, with a functional double pronged Anchor hook at its base.
Approx. Measurements: 15" x 15" (hangs approx. 20"-21")
Shelf is approx. 11.5" x 3.25"
Shelf sold by itself.