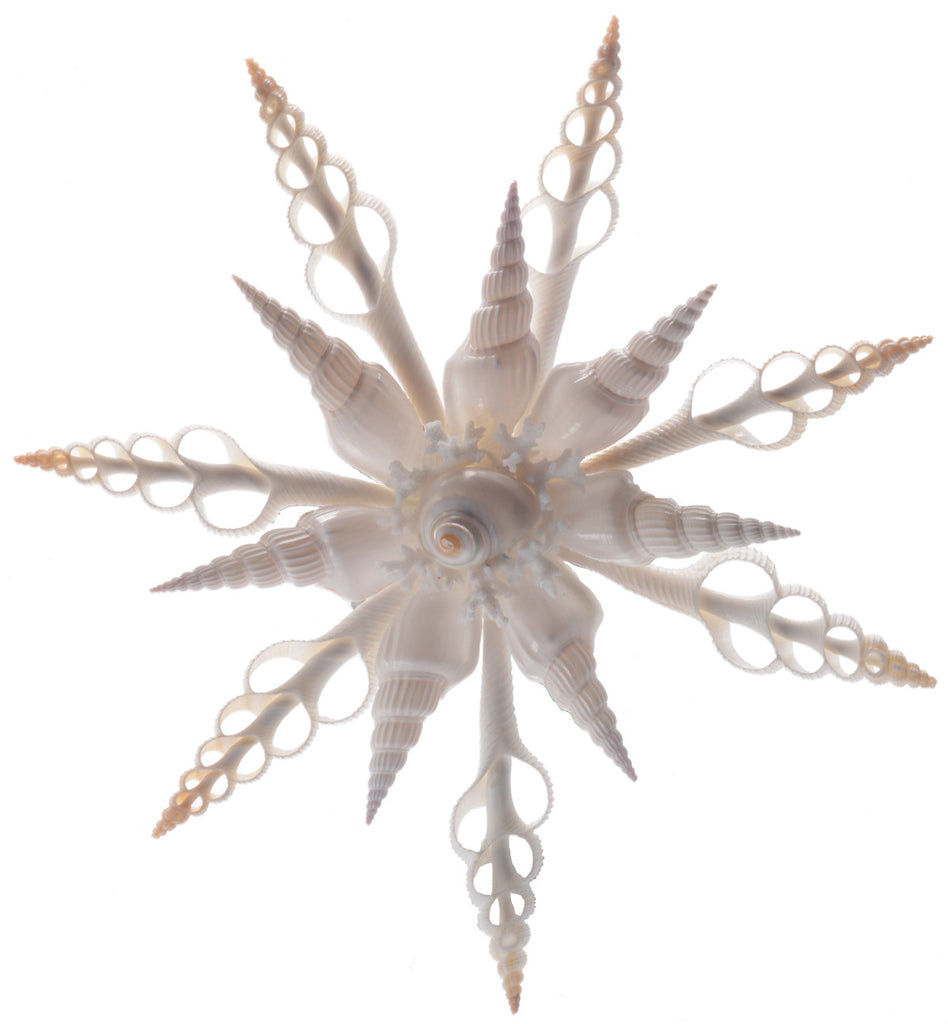 White Seashell Star Tree Top
White Seashell Star Tree Top
This Gorgeous Sliced Shell Star Tree Top is as Amazing as it looks.  Made with uncommon white Spiral Shells, white Lace Coral, white Pectin that are usually calico in color and a Gorgeous Pearlized Umbonium Shell at the Center front.  All Natural Real Seashells Hand picked for their beauty.
All of the Tree Tops in the pictures have been sold, we make each one by hand.  The one you will receive is not going to be quite as white on some of the shells, every set we get in are a little different.  The beauty of these shells make this tree top Gorgeous on each one.
This Tree Top is 2 sided and has a Spiral wire in the middle to wrap around your Tree.
Size is Approximately 11"-12"