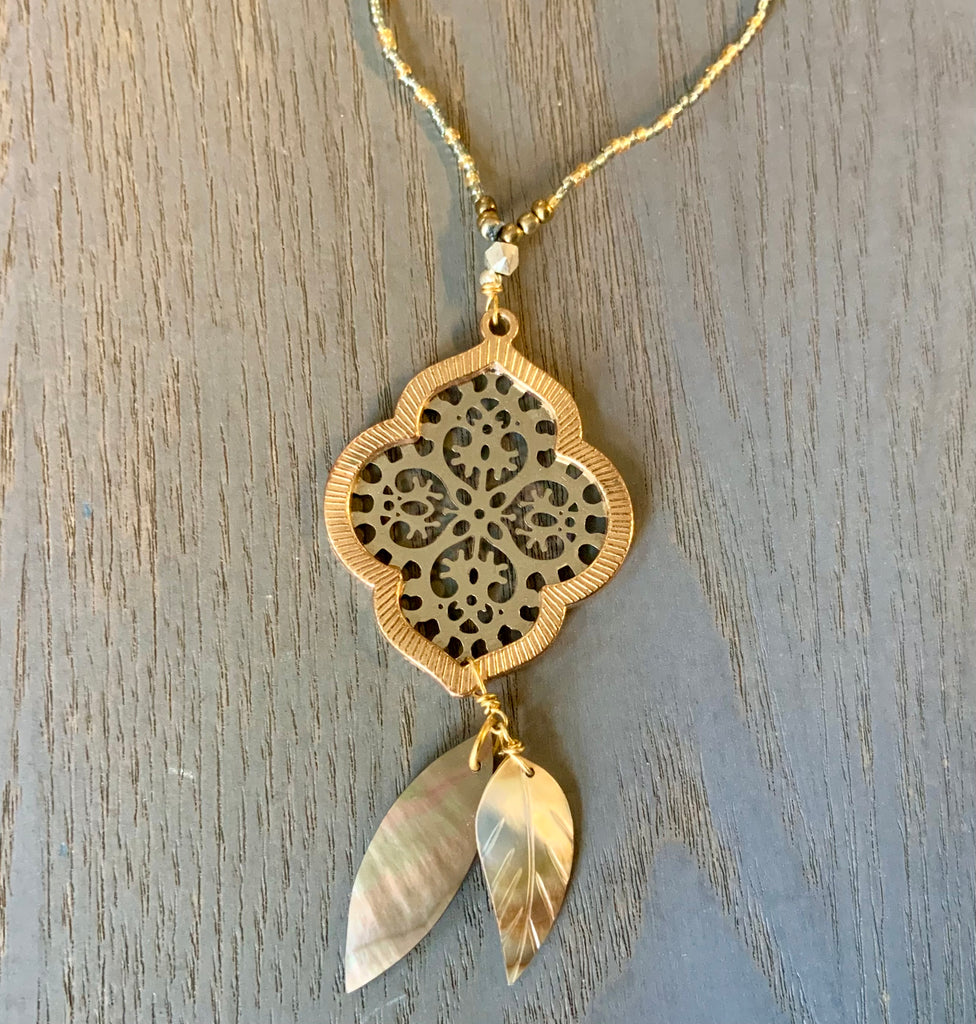 Sun Shimmer Seed Bead Necklace
Sun Shimmer Seed Bead Necklace
Enchanting unique styles, these Bohemian style necklaces are handmade with shimmery sunny gold and silver seed beads with ocean themed styles, beautiful polished cut shells, and sea animal charms and embellishments.
Measurements:
(Most necklaces are standard clasp-less, 27" beaded cord, but a few are shorter with clasps and are listed with measurements below.)
Long Beaded necklace length is approx 27" beaded cord
Abalone/ Gold Sun: (short) 21" Beaded cord. Plated gold metal clasp

Prices are determined by materials used. 
Each Necklace is handmade and one of a kind. Pendants differ in shape and color due to the natural beauty and variation in the shells used.