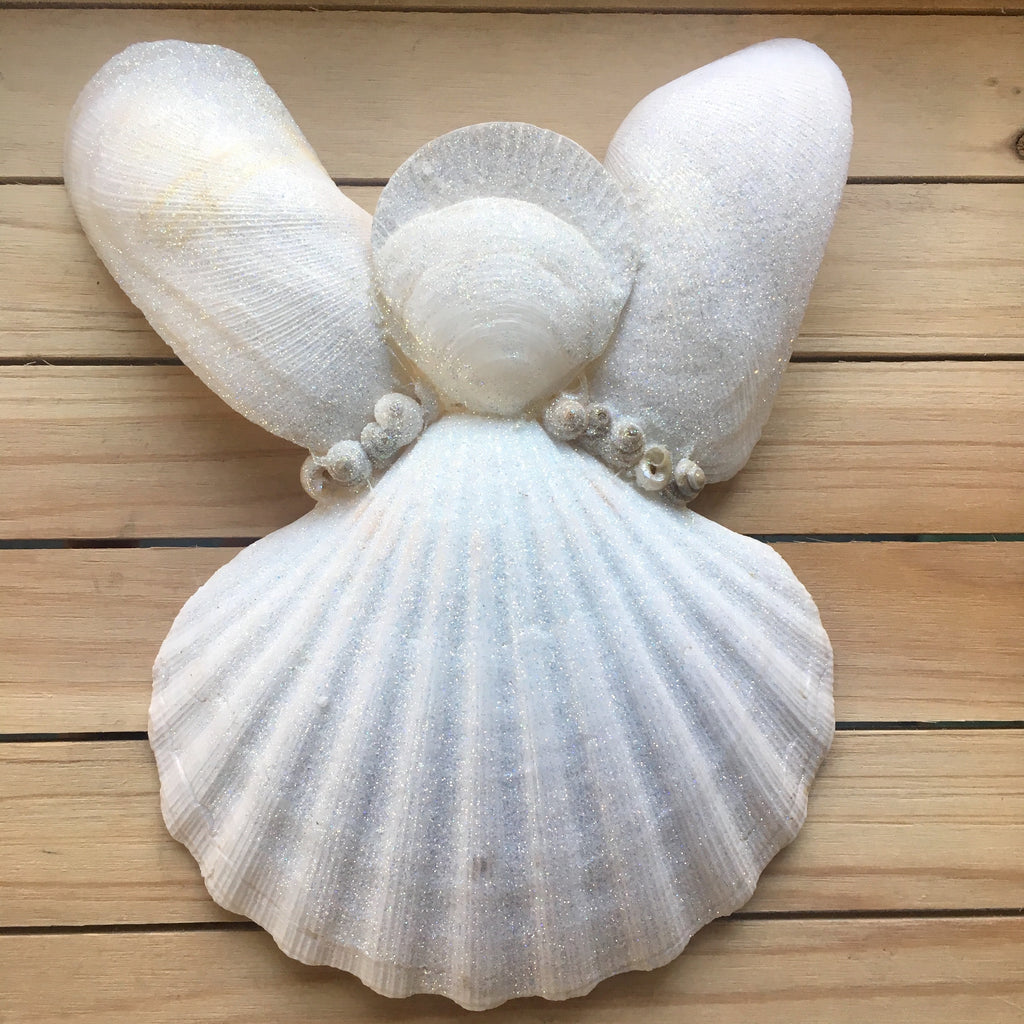 Angel Glitter Tree Top
Angel Glitter Tree Top
This Beautiful Handmade Seashell Angel Christmas Tree Top is made from Natural Seashells with added glitter for a sparkle! Pick between two styles and sizes.
Approximate Size:
Small: 4" L x 6" H
Large: between 5"-6" L x 7"-9" H
Large Size will vary with types of Shells.
Overall Size Varies
All Angels are handmade here at our retail store Sea Things in Ventura.  Each Ornament we make may have slight color and size diffences, but very similar.