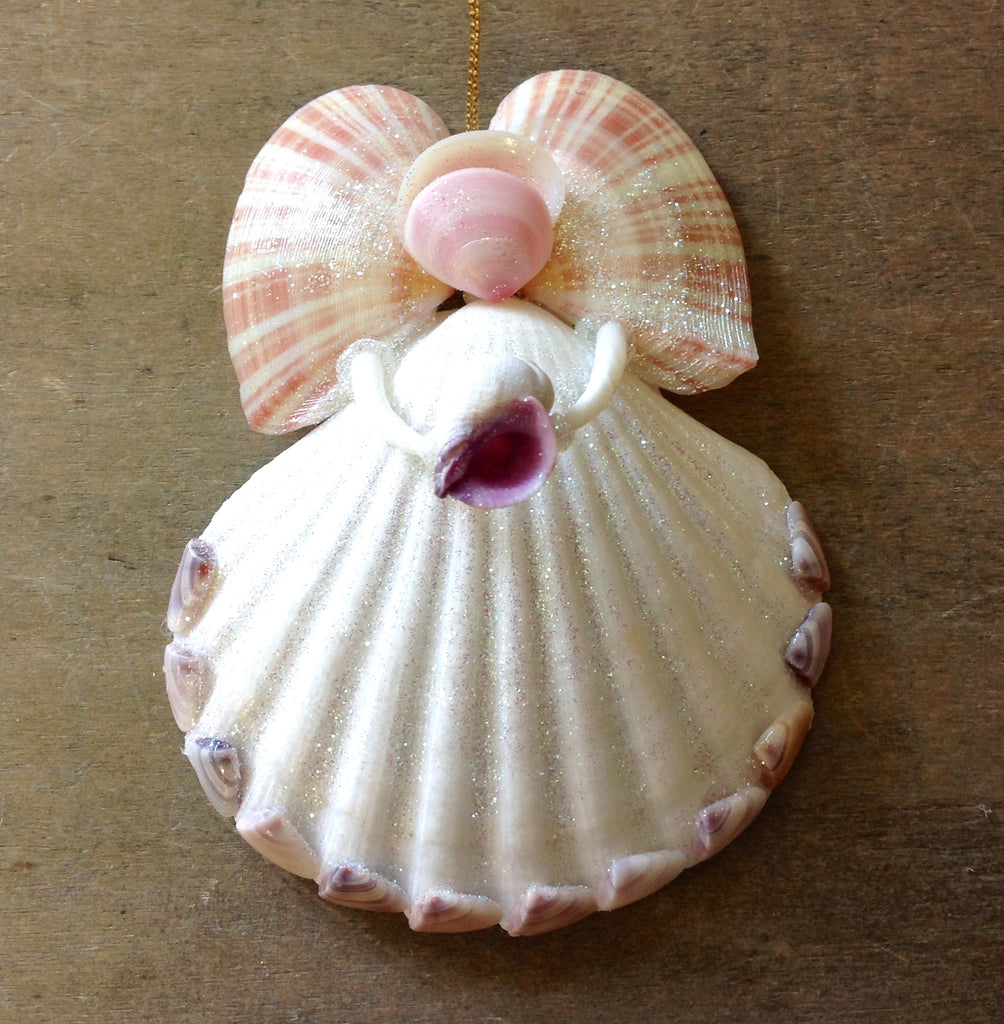 Giving Shell Angel
Giving Shell Angel

This Giving Shell Angel is handmade here at Sea Things. This special Angel is carrying a Violet Coral Shell and is full of  magic.
Every Angel is handmade with the Love of the Sea here in Ventura California at our Magical and Enchanting Mermaid's Lair.
A Lovely addition to your Holiday Christmas Traditions.
The shells on one may be slightly different, but will look just as good as this one or better!