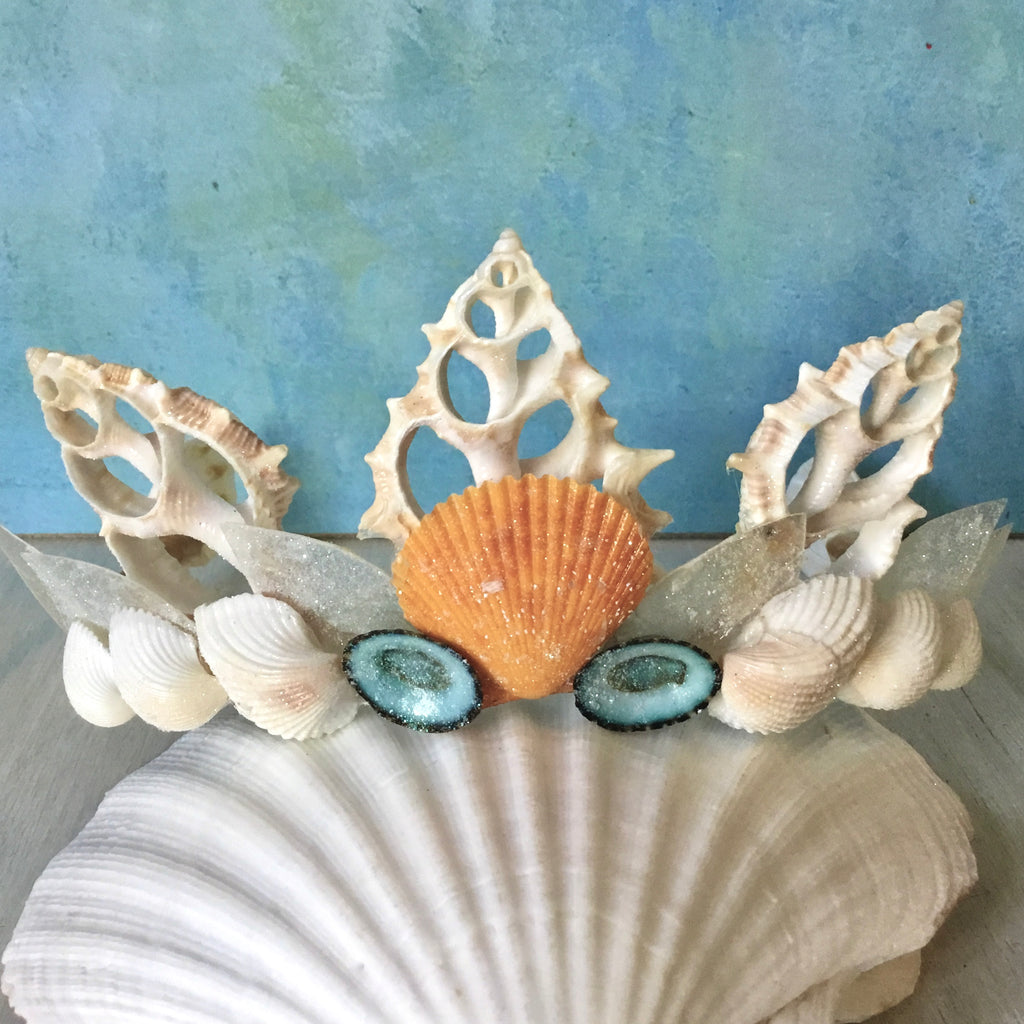 Festive Mermaid Tiara
Festive Mermaid Tiara
This tiara was hand made right here at Sea Things In Ventura, CA. It is made with a mix of different shells (including a variety of spiral, cut capiz, pearlized umbonium, a limpet, scallop, and bullitas) as well as suede, ribbon, and wire.
Perfect to wear at almost any event or any party.
Each tiara will be slightly different, but will have the same basic design.
Your choice between 2 variants: A or B
Approx. Measurements:
A: approx 12"-13" (the band) x 3" high

B: approx 12"-13" (the band) x 2.5" high
C: Approx. 14"-16" (band) x 2.5" high