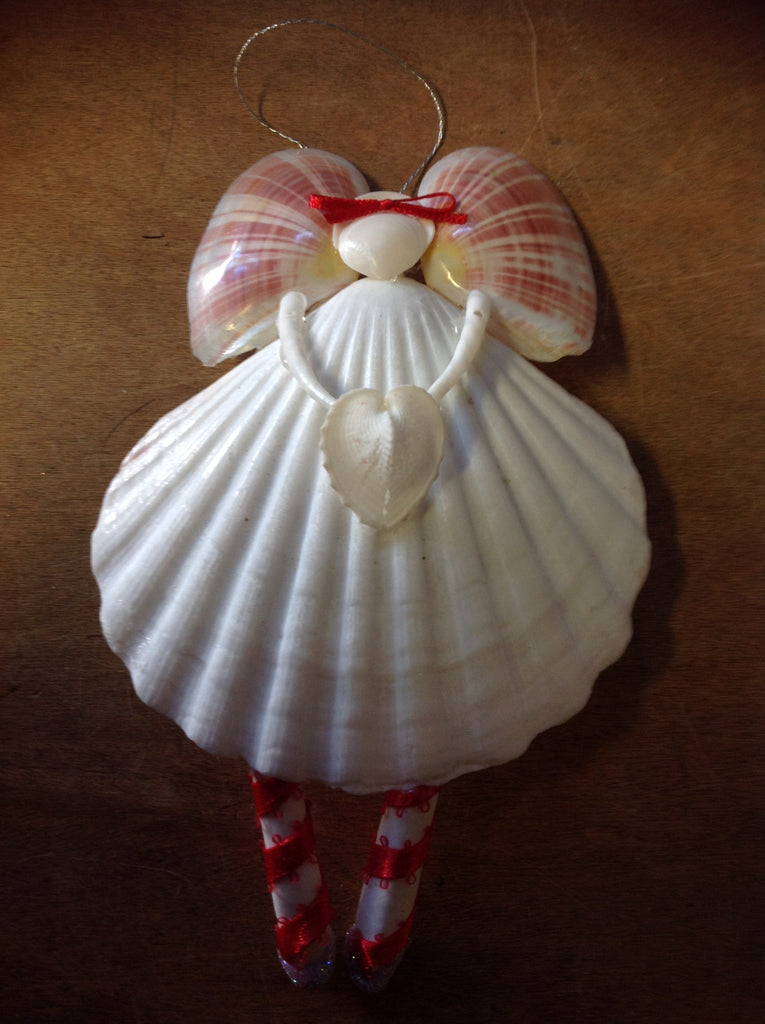 Nutcracker Clara Shell Ballerina
Nutcracker Clara Shell Angel Ballerina
 Handmade Nutcracker Sweet Ballerina Seashell Angels are so fun Dancing. Each Angel has a Large White Scalloped Seashell. Arms are Dentalium (a kind of worm Shell), Her face is a Pink Tellin clam.  The Angels are holding a precious heart cockle shell and have Rainbow Tellin Wings.
Skirt Size is approximate 4" wide x 5" tall; skirt has Small Seashells decorating her skirt.
Color: Please select a Ribbon color.
Each Angel is handmade here at my store Sea Things in Ventura. Each one may have slight color and size diffences, but very similar. Custom price may vary.
This listing does include the seashells decorating her skirt.