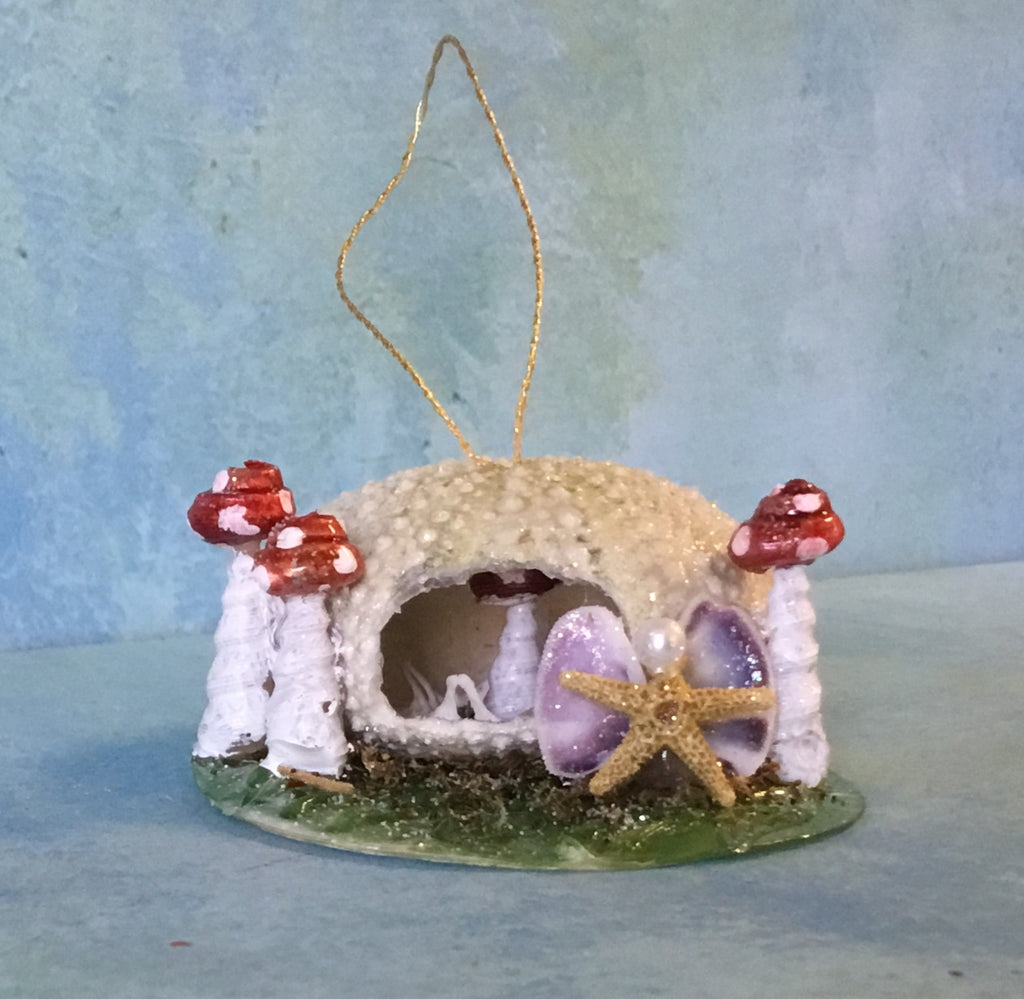 Sea Urchin Fairy House
Sea Urchin Fairy House
This charming and adorable Fairy House was hand made right here at Sea Things, and is perfect for anyone who loves both shells and fairies!
The base is made with a capiz shell, the house from a sea urchin, the mushrooms, both the outside and the tiny mushroom on the inside, are made entirely of seashells, and the fairy is made out of a small starfish with an imitation pearl for its head and small clam shells for its wings.
The small ornament will have a single fairy with 4 mushrooms, while the Large will have 4-5 fairi(depending on the size of the urchin) and 6 mushrooms.
Measurements:
Small:
Approx. 2 3/4"  x 2 3/4" and 1 1/2" tall
Large:
Approx. 3" x 3" x 2"
Small Alfonso Urchin: 4" x 4" x 1.5"-2" (high)
Each fairy house is made by hand and will look slightly different with the placements of the mushrooms or the fairy, but all with have the same basic design.
Your choice between a Small or Large Ornament.