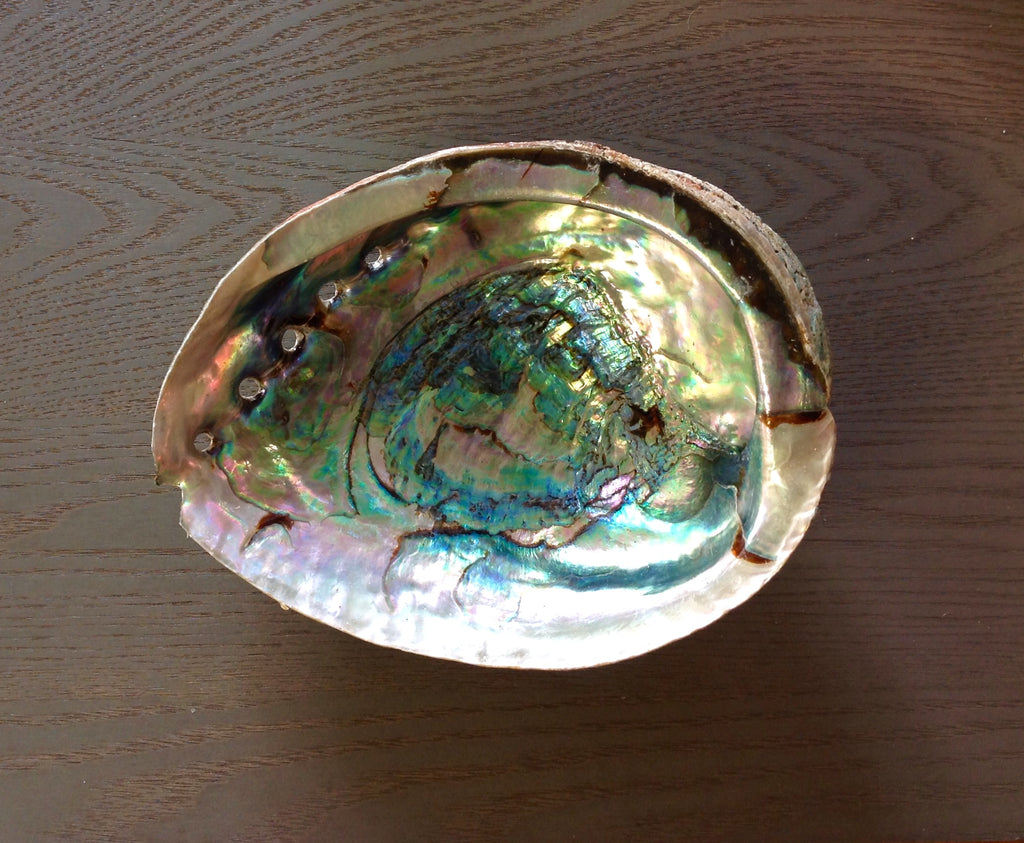 Large Green Abalone Seashell
Large Green Abalone Seashell
Gorgeous color on every Green Abalone Shell.  This Seashell has the most beautiful tropical blue, green and purple colors in the Sea.  A sure Treasure from our Mermaid's Lair.
Green Abalone is the type of abalone - the colors are natural amd vary on every shell.

Sizes Available: Extra Large  7"-8" Gorgeous color on every Extra Large Green Abalone Shell.  
 or
Natural Colors Vary 6"-under 7"    
 or 5"-under 6"

Price is for 1 Abalone Shell.
This is the same kind of shell that would be found in California, but these come from Mexico.