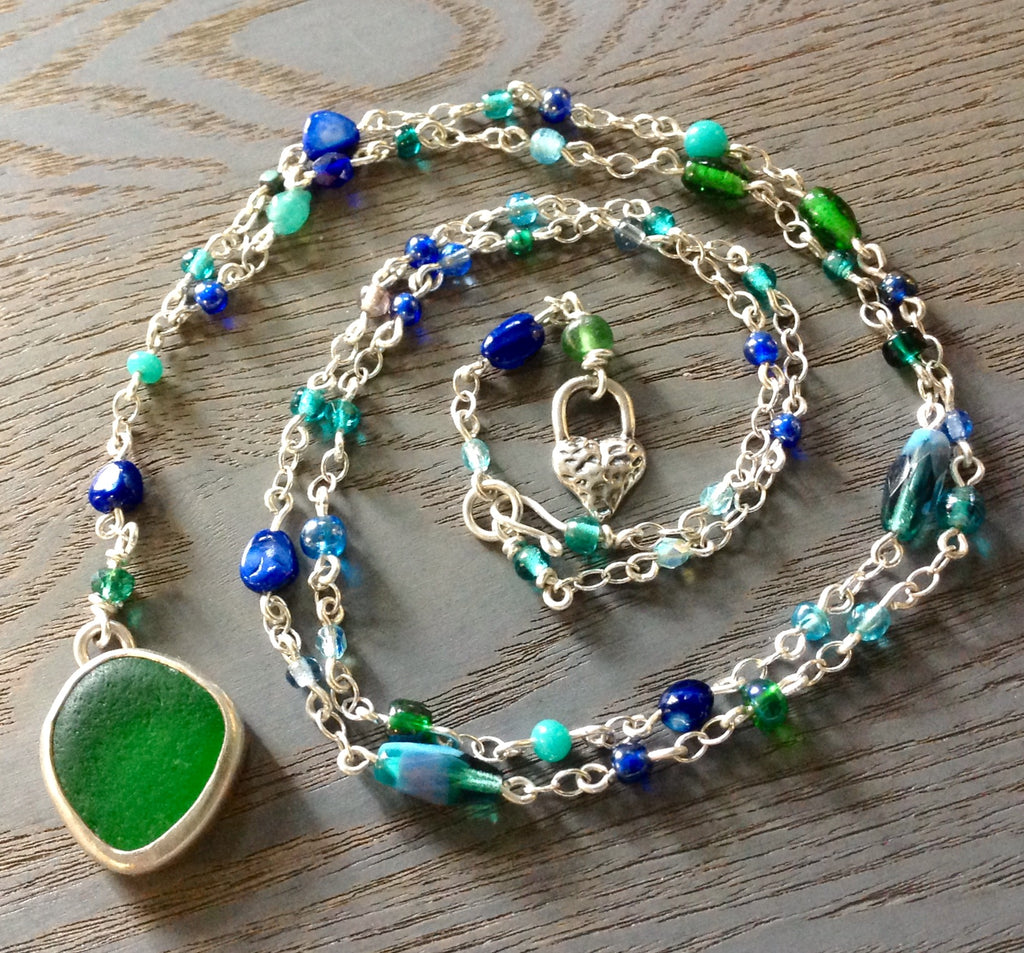 Emerald Sea Glass Beaded Necklace
Emerald Sea Glass Beaded Necklace
Beautiful hand made Necklaces with an enchanting style.
Multi-color Chain: This beautiful beaded necklace is handmade with emerald green English coast Sea Glass and has tiny colorful blue and green glass and dyed coral beads, and features an invisible decorative effortless clasp and  heart lock charm necklace anchor. All Sterling Silver. This necklace is one of a kind and is unique in that it is designed to drape over the sholders with seaglass pendant at the front and heart lock charm in the back, but can also be worn full length, and  is enchanting from the front and the back!
Moon Stone Chain: This beautiful Emerald color Seaglass pendant necklace features Moon Stone and shimmery glass beaded Sterling Silver chain with a simply elegant lobster clasp.
Measurements:
Multi-Color chain : length 23" but can adjust to 28"
Moon Stone chain: length 18" ss lobster clasp