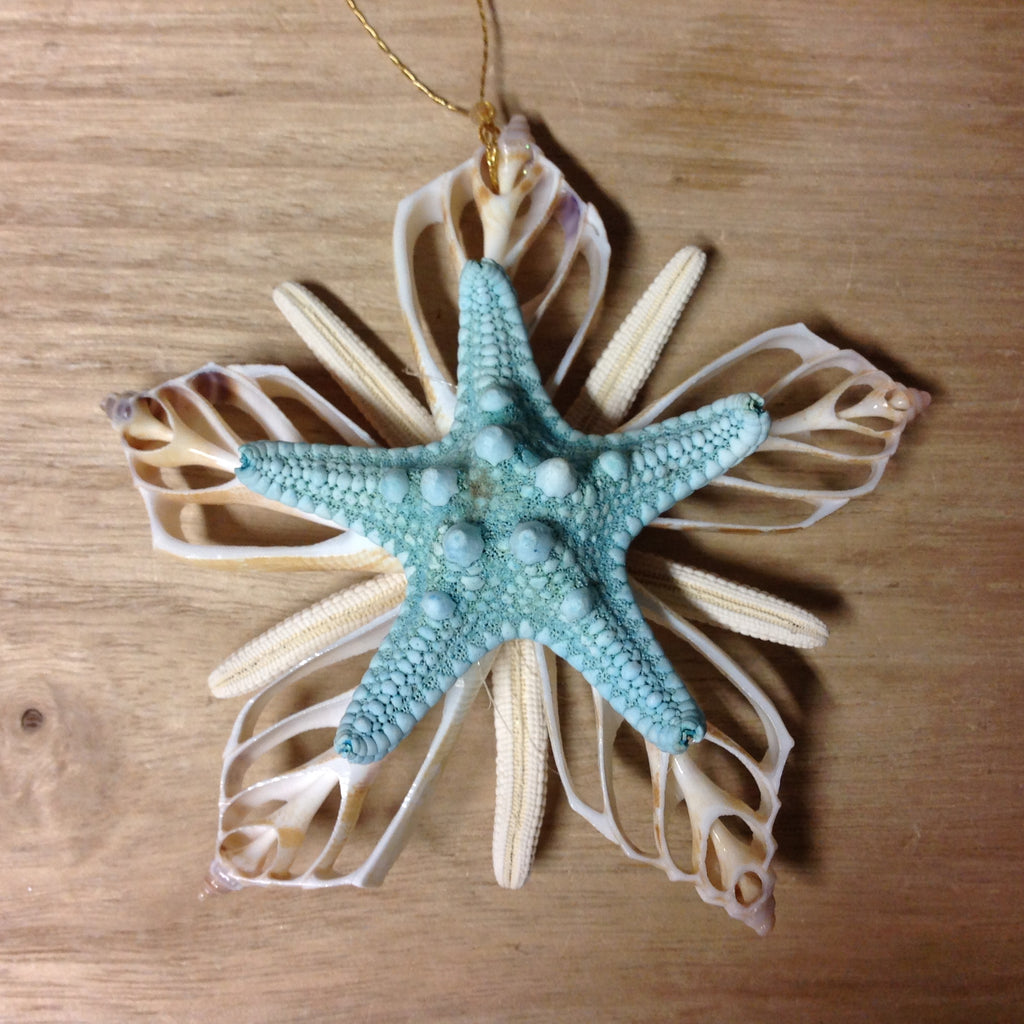 Duo Star Starfish Ornament
Duo Star Starfish Ornament 
This hand made work of art is made with sliced Rose Bud Shells and real dried Bumpy Seastars that have been dyed blue. This particular ornament is double sided to show off its  symmetry and beauty!
Approximate size ranges:
Small under 4"
Medium over 4" under 6"
Shell coloring may vary.