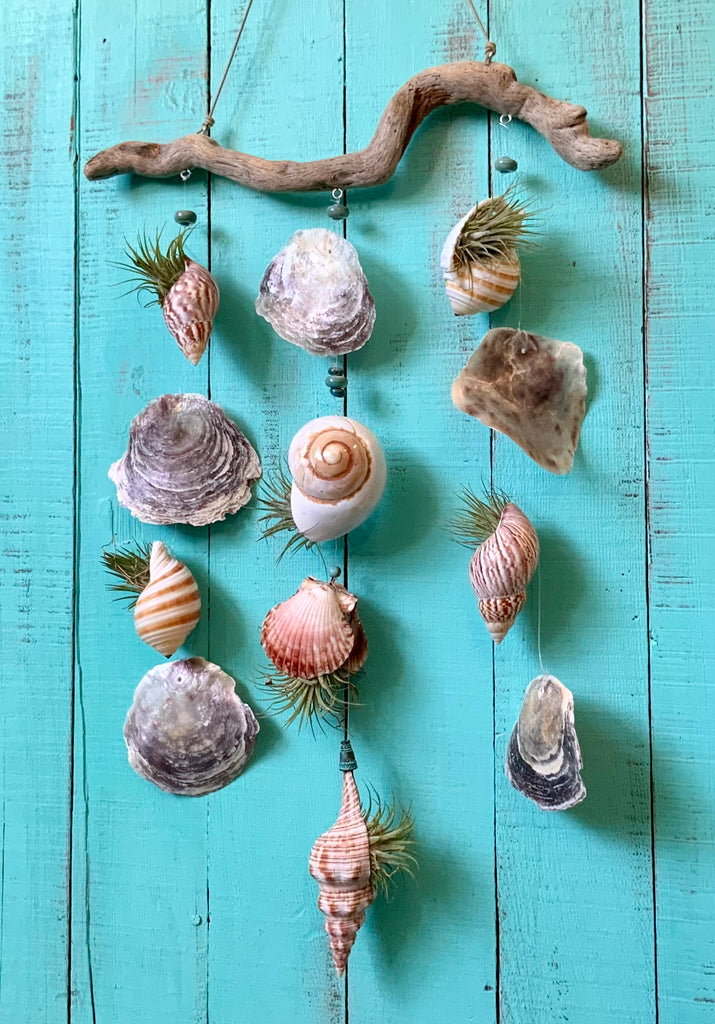 Driftwood Seashell Air Plant Mobile
Driftwood Seashell Air Plant Mobile
This enchanting one of a kind Mobile is hand made with real seashells, some natural, some polished to give a colorful addition to your indoor or outdoor decor!

This seashell art is made with driftwood from the California coastline, and a variety of colorful shells with openings large enough to display small air plants, and ceramic beads for a pop of ocean blue.

Materials: Natural CA driftwood, Striped Tonna Shells, Purple Sparrow Shells, a polished Snail Shell, a Fox Shell and Capiz Shells, Coated Leather Cord, ceramic and patina metal beads.
Measurements: 31" Length, 14" Width, shell size range is 3" -5"
(AIR PLANTS INCLUDED. Fits 7 Air plants)