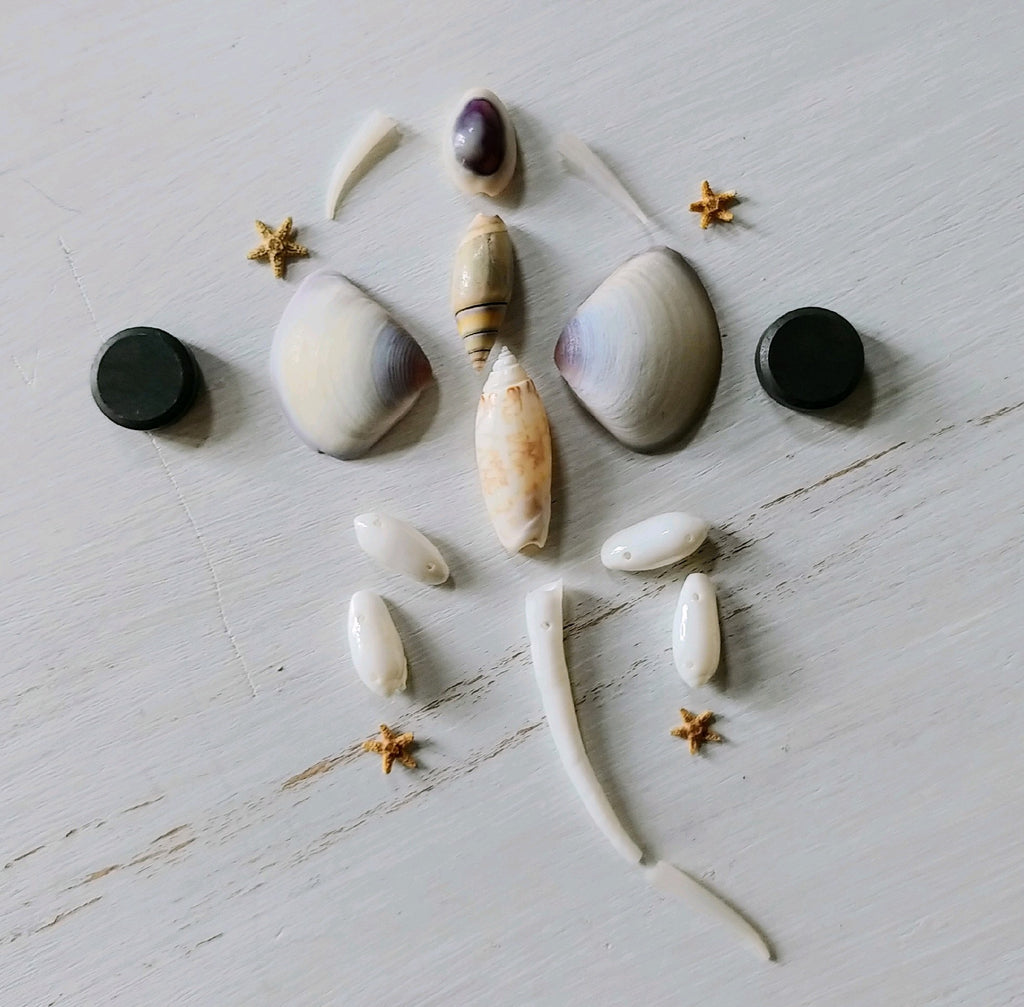 Dragon Magnet Craft Box
Dragon Magnet Crafting Box
Shell Art Party Classes Available Via Zoom or FaceTime- get your Friend's together and make it an online party. Schedule your today 805-648-1954.
A "Make It Yourself" kit that creates a Shell Dragon Magnet. Perfect for anyone who loves dragons, fantasy, or unique magnets, and a perfect project to do for quarantine.
When finished, it is approx. 3.5" inches long x 2" wide, though it may vary slightly. The colors, due to the nature of shells, will be different than the dragon in the picture, but will have the same basic design.
Comes with:
2 small round magnets (to go under feet/under wings)
4" inches of thin, bendable wire (to glue to the underside of the dragon for more stability)

2 small purple clam shells (wings)
1 small cowrie (approx. 1/2" inch; head)
1 small olive shell (under 1"; for neck)
1 medium olive shell (approx. 1"-1.25" inches; for body)
4 tiny white drilled olive shells (for legs)
3 tiny tusk/dentalium shells (under 1"; 2 for horns & 1 for end of tail)
1 large drilled tusk/dentalium shell (approx. 1.5" inches)
4 tiny starfish (for feet)
Does not include:
Hot glue gun/hot glue sticks; complete dragon
Needed:
hot glue gun gun/hot glue sticks
Recommended, but not necessary:
glue/hot glue mat