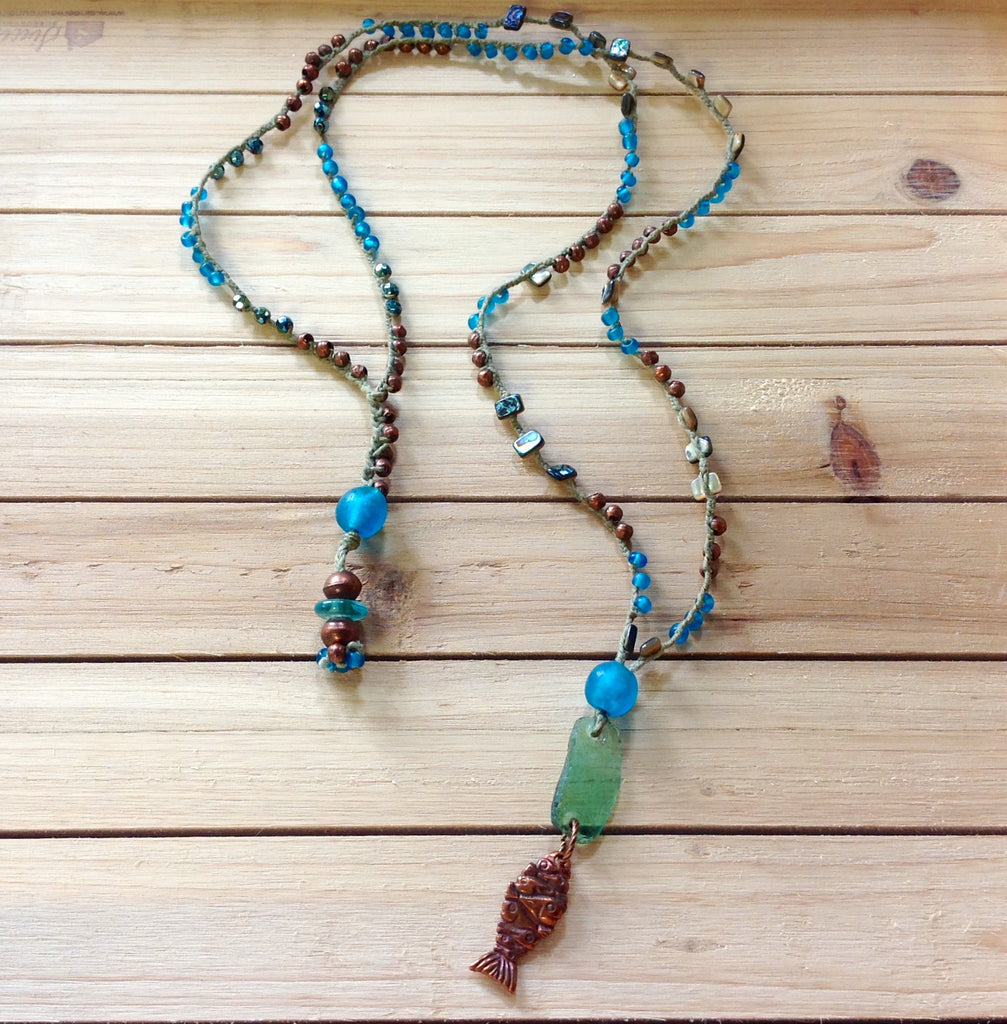 Double Pendant Roman Glass Necklace
Double Pendant Roman Glass Necklace
This Sea Bead Necklace is beautifully handcrafted here at Sea Things, Ventura CA by a Mermaid.
The Sea Beads are made from recycled glass in Africa.
The Brass Loop & Copper Fish pendant hangs from a Beautiful piece of Roman Glass.
There are several pieces of glass, copper, and Abalone beads and a fun Stylish beaded tassle Pendant that balances out the Roman Glass Fish Pendant at the other end. This necklace is designed to be displayed front to back. 
Measurements: 32"