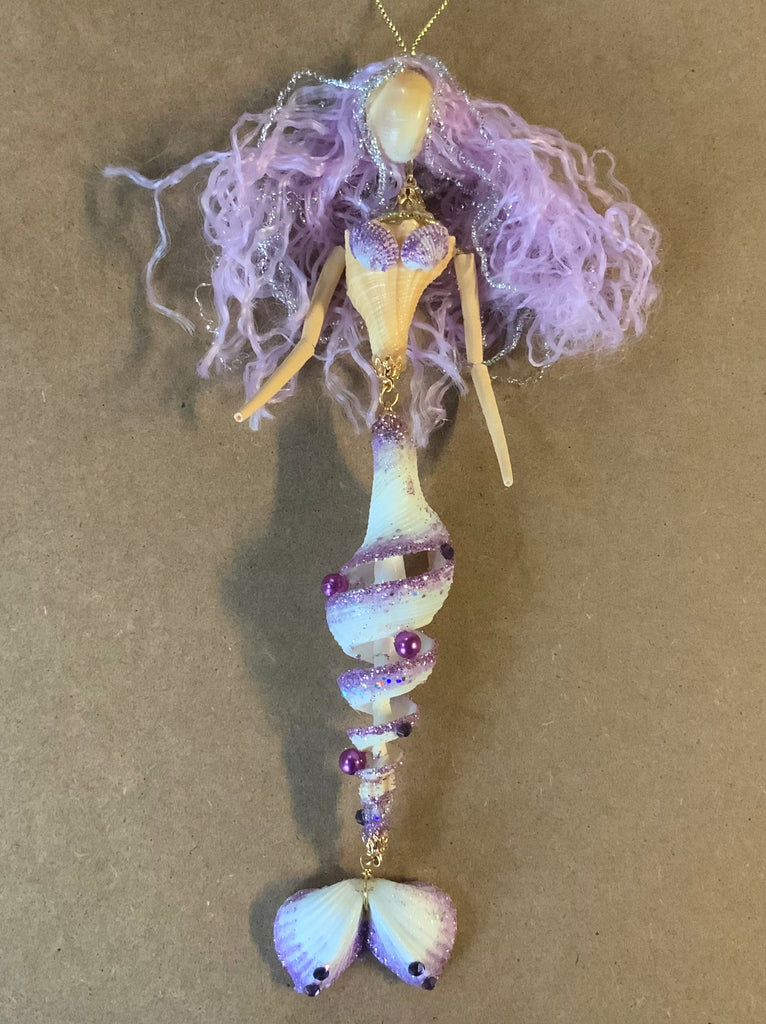 Dancing Mermaid Spiral Shell Ornament
Dancing Mermaid Spiral Shell Ornament 
Unique and enchanting, these handmade Mermaid Ornaments come in many colors, and styles, each giving off a shimmery glow and energy. These mermaids are segmented and joined between shells to give movement as they dangle. Mermaid's arms are flexible and adjustable for charming dancing positions.

Materials: Spiral cut Spindle Shell creates a mermaid tail, Cockle Scallop Shells for her bras and fins, baby Welk Shell for her torso, and Nerite Snail Shell for her head, with Dentillium shells for Arms. These mermaids are embellished with rhinestone jewels, beads, and faux pearls and highlighted with glitter.
Each Dancing Mermaid ornament is made by hand with attention to detail, creativity, ocean inspiration, love and care. Mermaid ornaments make wonderful gifts for mermaid lovers, holiday decor, or a little ocean magic to add to your beach decor year around.

Measurements: approximate Size range 7.5" to 8.5"
(Hair, shells, embellishments, and colors may differ slightly)