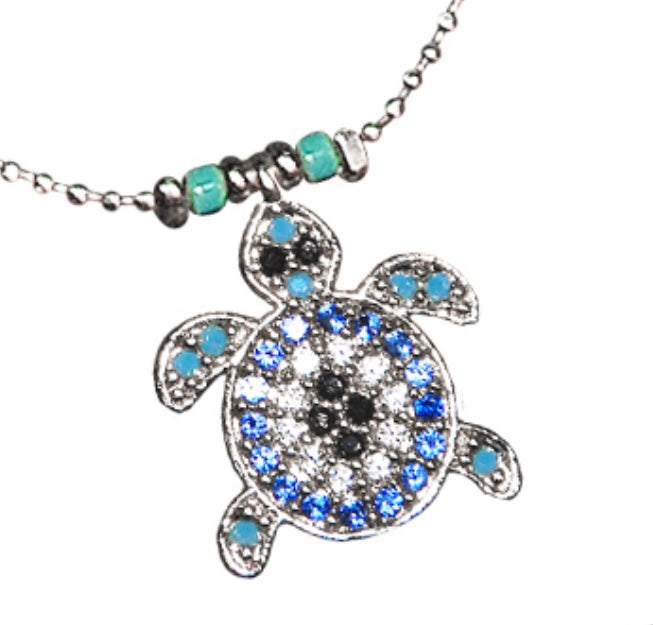 Crystal Jewel Sea Turtle Necklace
Crystal Jeweled Sea Turtle Necklace 
These simple yet gorgeous Necklaces are sure to be a favorite! This Sea Turtle has small rhinestones inlayed inot it that give it some color and shine. The Necklace also has some tiny turquoise color and metal beads.
Measurements: adjustable  approx. 16"; can adjust to 18"
Choice of Silver or Gold Color.
Fashion Jewelry. Summer Neck