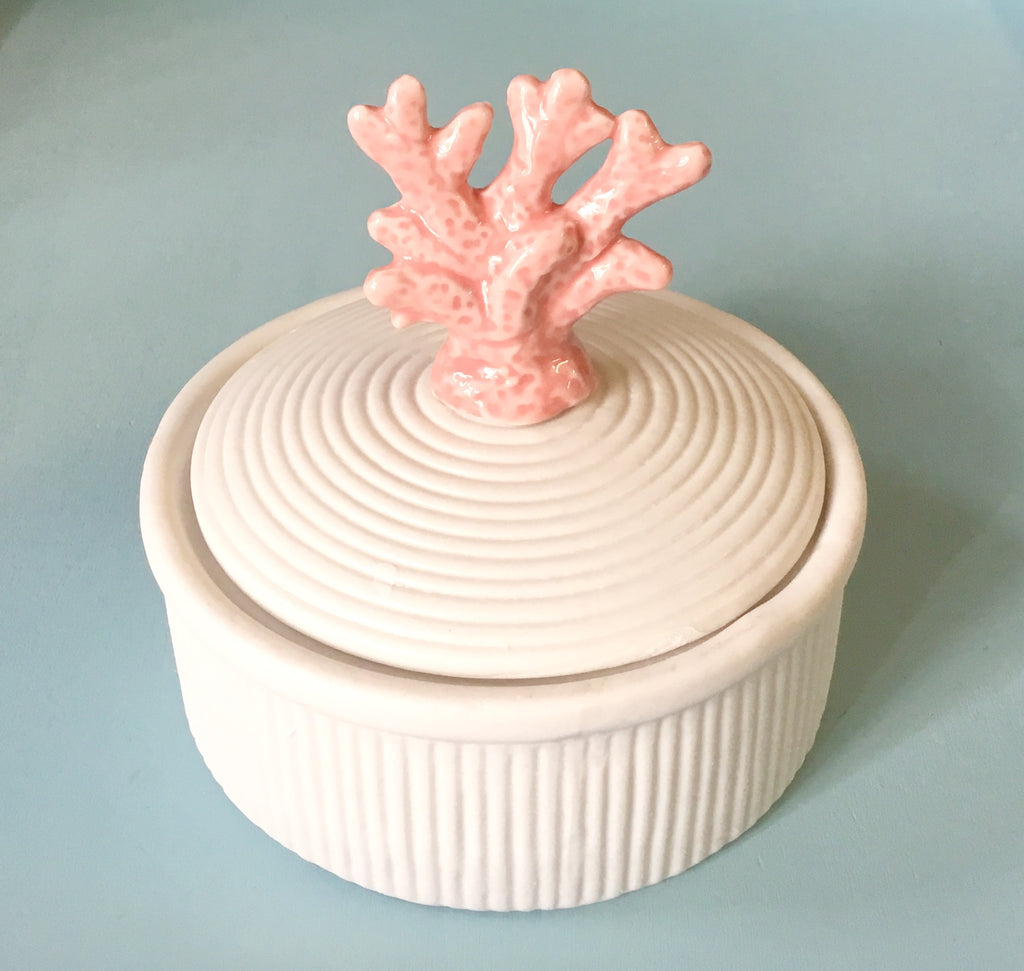 Coral Top Porcelain Jar
Coral Top Porcelain Jar
These Top Jars have a colored Coral piece on Top and can store anything you desire inside. Pick and choose between two different sizes and colors.
Pink Coral & Gold Coral Top Piece 
Short Jars: (Approx) - 4.5" L x 4.5" W x 4.5" H
Tall Jars: (Approx)- 4" L x 4" W x 6" H 
All made of Porcelain.