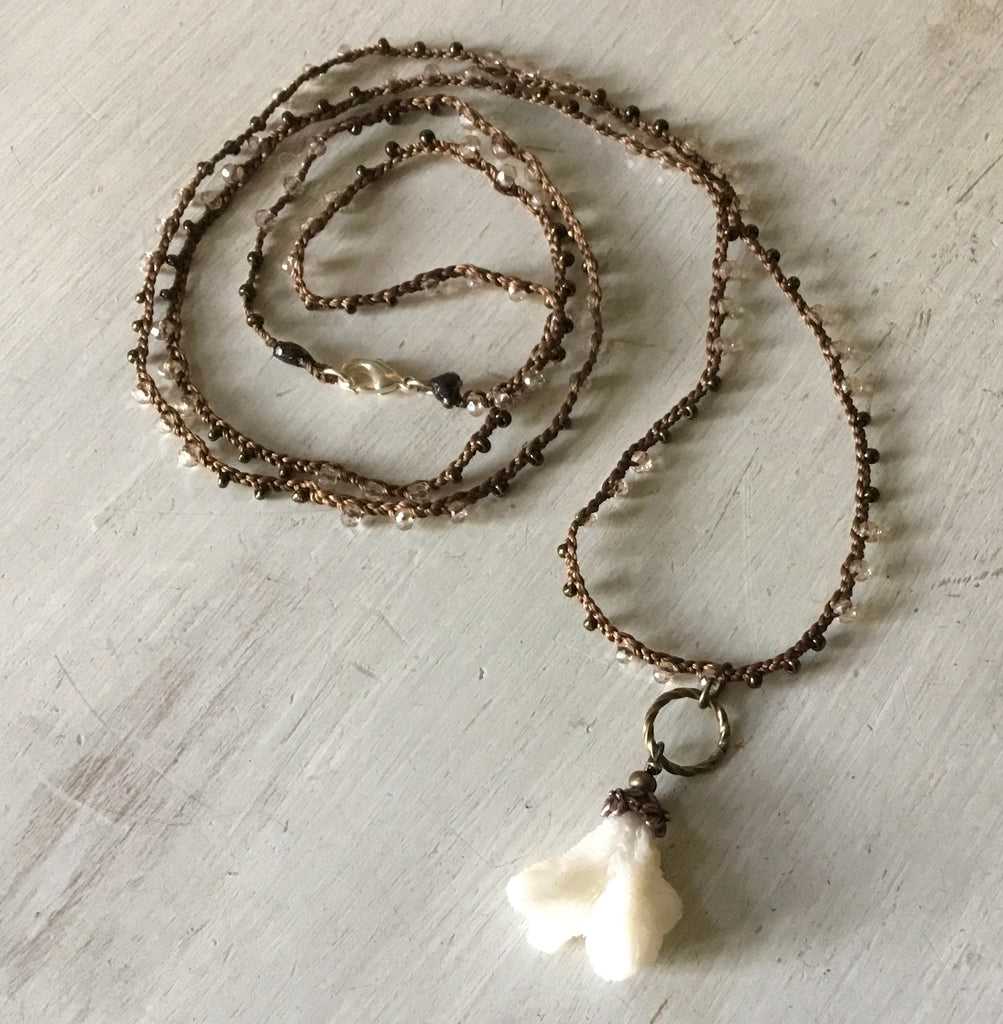 Coral Pendant Necklace
Coral Pendant Necklace 
These handmade beaded necklaces are made with crystal or glass beads braided with silk cord, and feature real white coral pendants unique to each style.
Choose from two designs:
Clear Crystal: which features a tiny piece of white coral with floral end cap, and dangles from a twist design ring that hangs from a clear crystal beaded dark brown silk cord with a dainty lobster clasp. Coral pendant is approximately 1" but hangs 1.5" Cord length is 28".
Labradorite: which features a larger piece of coral in a stylized patina cone that dangles from a labradorite beaded silk cord with a dainty lobster clasp. Pendant Is Approx 1.5" , Cord length is 30" and adjusts to 32".
Blue Bead: handmade with a beautiful piece of white coral with a patina metal end cap with copper wire dangles from a silk blue beaded cord with a sterling silver clasp. Approx 32", pendants is approximately 1.75"