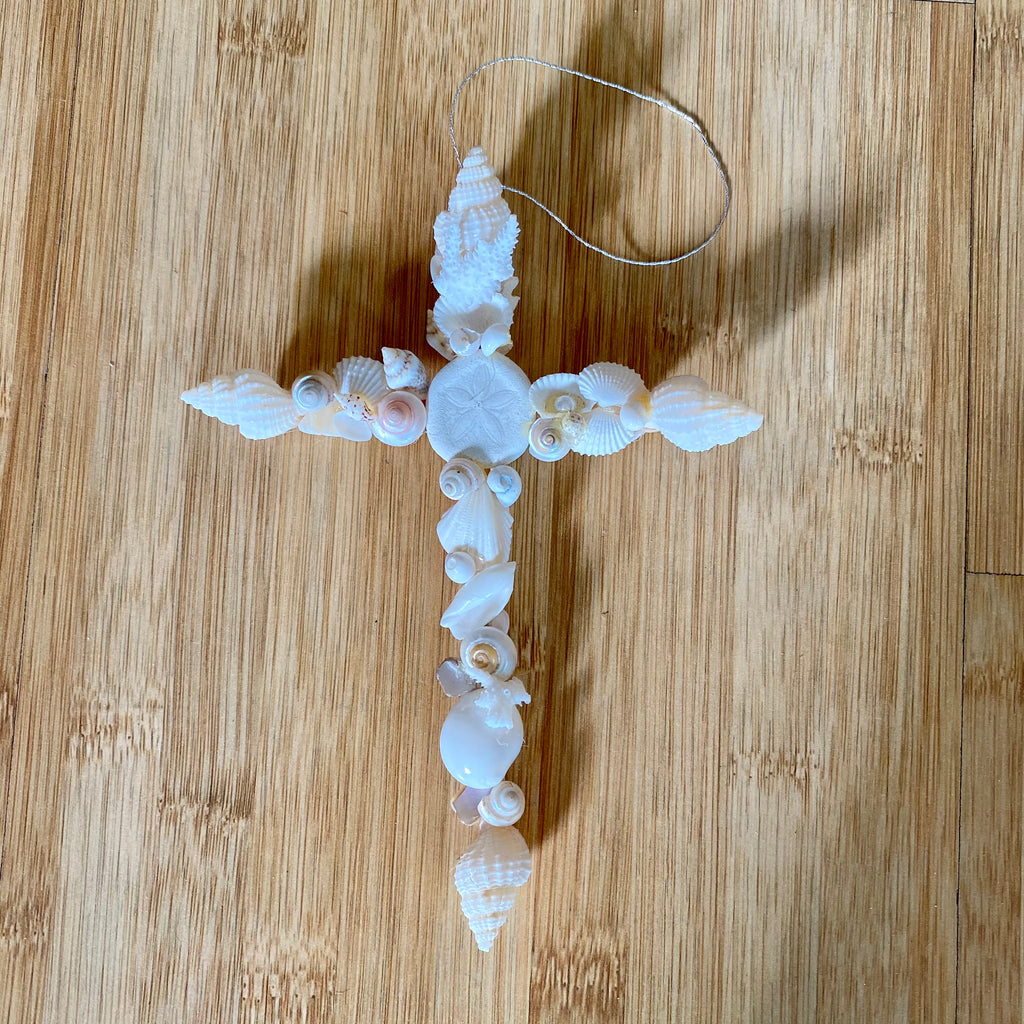 Coral Cross Ornament
Coral Cross Ornament
Christmas Time Coral Cross ornament is double sided. Beautiful natural Seashells, coral and starfish.  Every ornament is handmade and will vary but be very similar to those pictured.
A Shell Cross is a perfect gift to remember the reason for the Season.
They are between 4-6" inches long.
Hand made with a real Coral and Seashells.
Each Ornament will vary due to the natural variations of the Seashells and Coral.