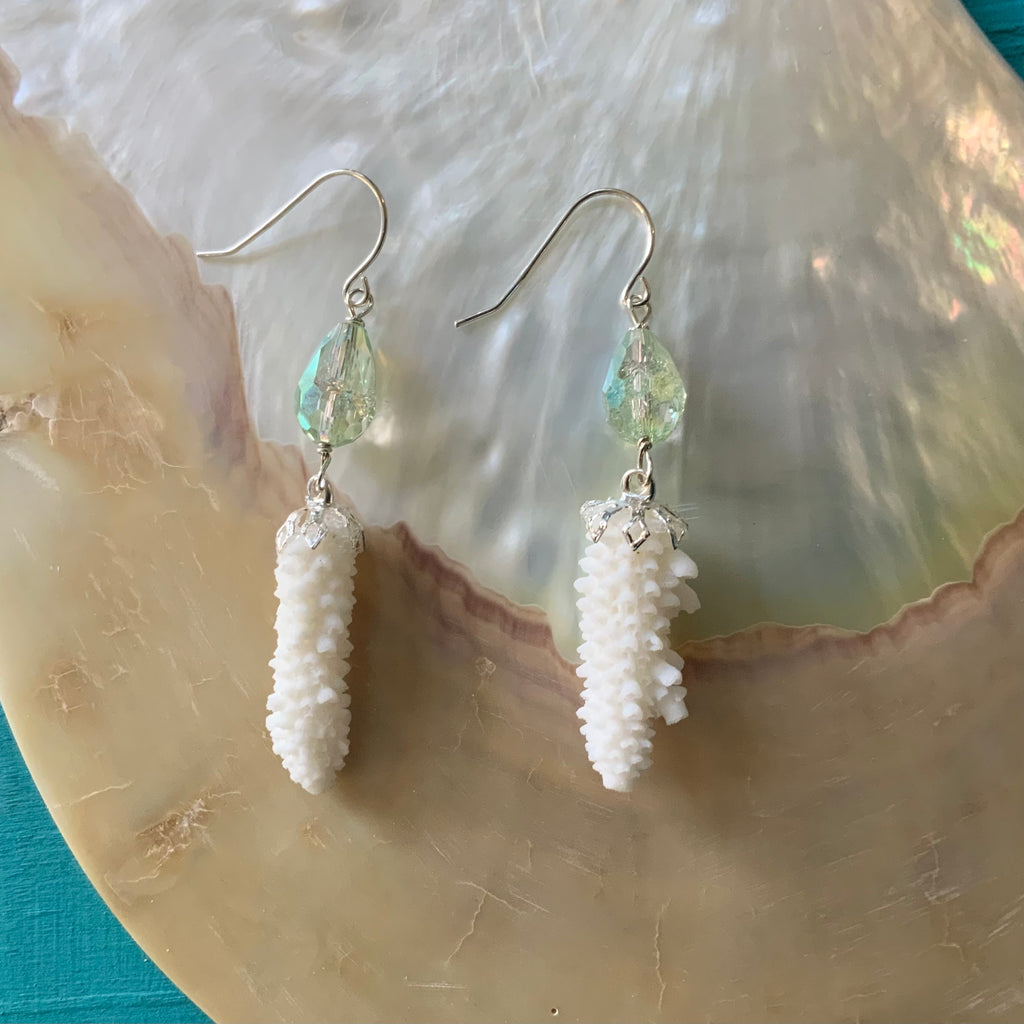 Coral Branch Drop Earrings
Coral Branch Drop Earrings
Hand made coral earrings. Created using real coral pieces, mixed metal end caps, sterling silver ear wires, and a variety of different beads (fresh water pearls or crystal beads) for accents.
Perfect for a birthday, an anniversary, for for yourself, for almost any occasion.
Variants are based on the size or the coral piece, then size/coloration of the accent beads (ex: Long Coral, Teal Crystal).
Approx measurements:
Small: 1.5" - 1.75"
Long: 2" - 2.25"
*Disclaimer: coral may look different than what is shown in the photos, but all earrings will be just as beautiful, if not more so.