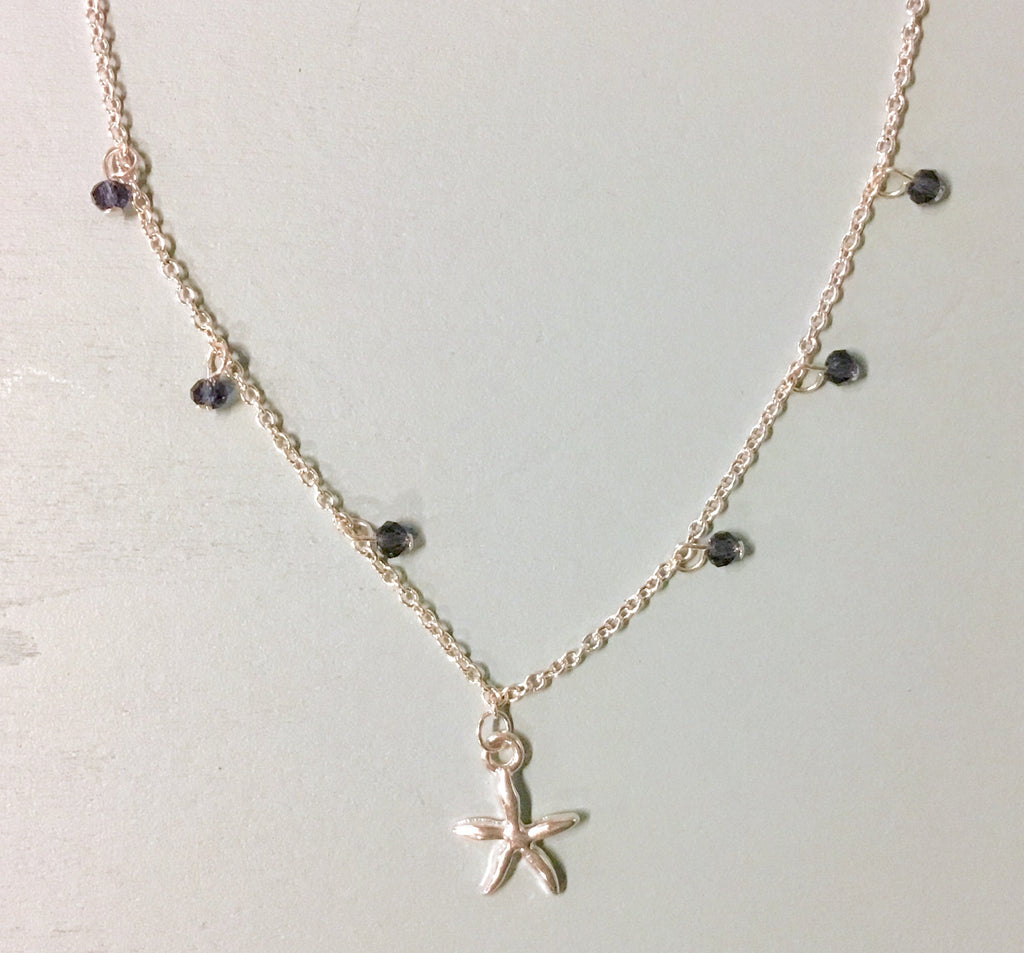 Starfish Crystal Charm Necklace
Starfish Crystal Charm Necklace 
This starfish necklace is beautiful with its simple silver starfish charm, dainty chain, and tiny glass beads. Perfect for anyone who loves starfish and anklets. Made with mixed metal and glass beads.
Measurements: Adjustable; 16" - 19" long
Your choice between these variants (based on the tiny glass beads):
Navy, Aqua, or Clear.