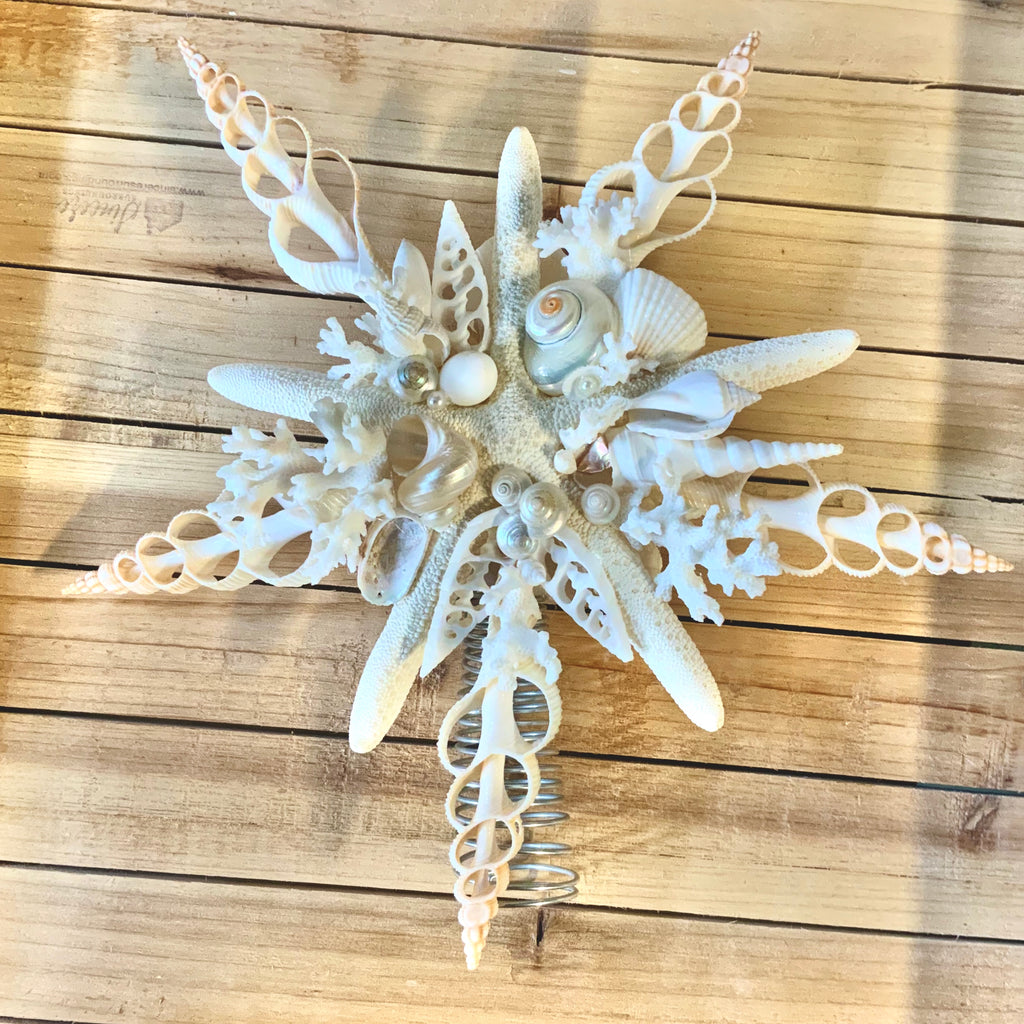 White Coral Starfish Tree Top
White Coral Star Tree Top
This Gorgeous Sliced Shell Coral Star Tree Top is as amazing as it looks.
X-Large Size is Made with beautiful white Lace Coral and X-Large White Sea Star approximately 11"-12"
Large is made with beautiful Lace Coral, more Natural Ivory colored Shells and Starfish and a 6-7" Seastar
Medium is made with beautiful white assorted coral and a 4-5" White Sea Star.
Small is a similar version of the Medium with smaller Shells and Starfish (3"-5") and assorted coral.  All sizes are approximate due to nature.
All have natural Seashells hand picked for their beauty.
This Tree Top is 2 sided and has a spiral wire in the middle to wrap around your tree.
Size is Approximately
Small: 6-8" (under 8")
Medium: 8-9" (over 8")
Large 9-10"
X-Large 11"-12"