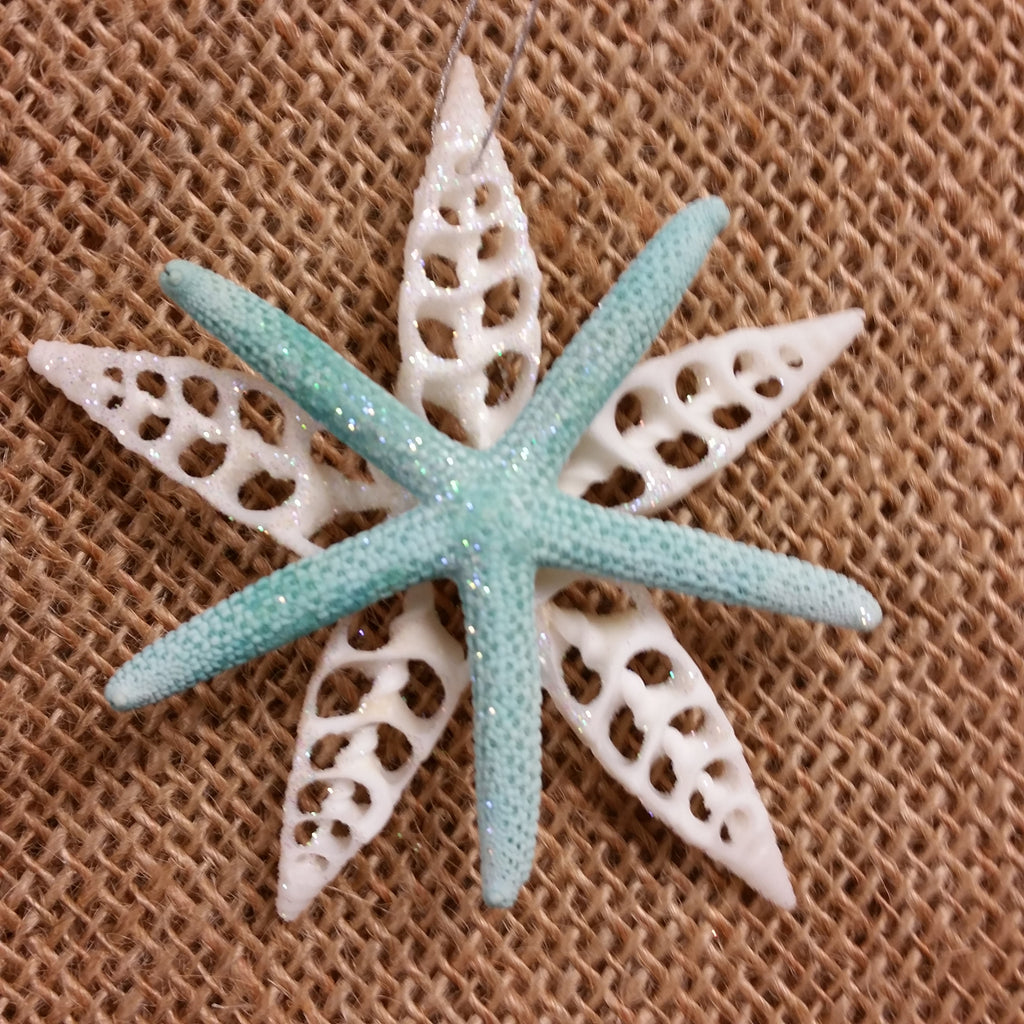 Starfish Shell Star Ornament
Starfish Shell Star Ornament
Seashell Snowflake Christmas Ornament.  This 2 sided Sliced Shell and Starfish Ornament has either a blue or White Seastar.   This Seastar tree ornament is a perfect gift for anyone who loves Starfish.  Made with naturally white sliced shells, an enhanced blue starfish or a bleached white starfish and a small white shell on the back.
Size approximatly 3-4 inches around.
Choices:  blue or white refers to the starfish;  fancy refers to the extra tiny white shells (the only picture shown is with a blue starfis -will look the same with white shells.)
All come with a choice of glitter or no glitter
Hand made with a real starfish, silver twine and natural in color Seashells.
Each Ornament we make will vary due to the natural variations of the seashells.
Handmade in Ventura, California at Sea Things.