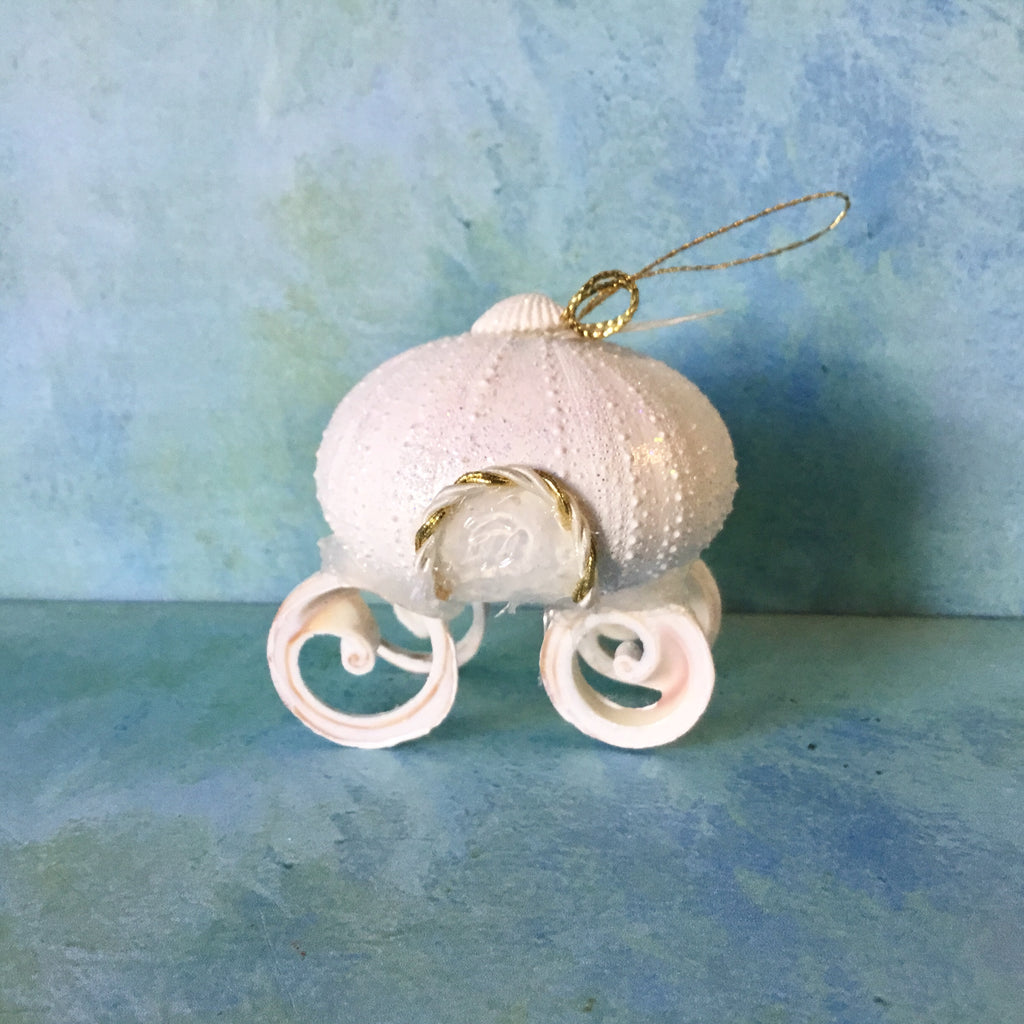 Cinderella Sea Urchin Carriage Ornament
Cinderella Sea Urchin Carriage
Made right here at Sea Things. The carriage is made up of a genuine painted sea urchin and cut shells for the wheels. On top of it is a small clam shell, and a cut capiz shell in the shape of a leaf so that the look can semi-imitate the look of a pumpkin. Ribbon make up the doorway and the twisty vine at the top. Each ornament also has a light layer of glitter over the urchin.
The variant with Cinderella and the horses are made up of a variety of tiny shells, starfish, ribbon, wire (to connect the horses to the carriage) and two real dried seahorses.
Each ornament looks slightly different, but all will have the same design. 
Perfect for anyone who loves carriages or small hand made items.
Your choice between two variants: Carriage Only, or With Cinderella 
Measurements:
Carriage Only: approx. 2" x 2"
With Cinderella: Approx. 2" x 3"