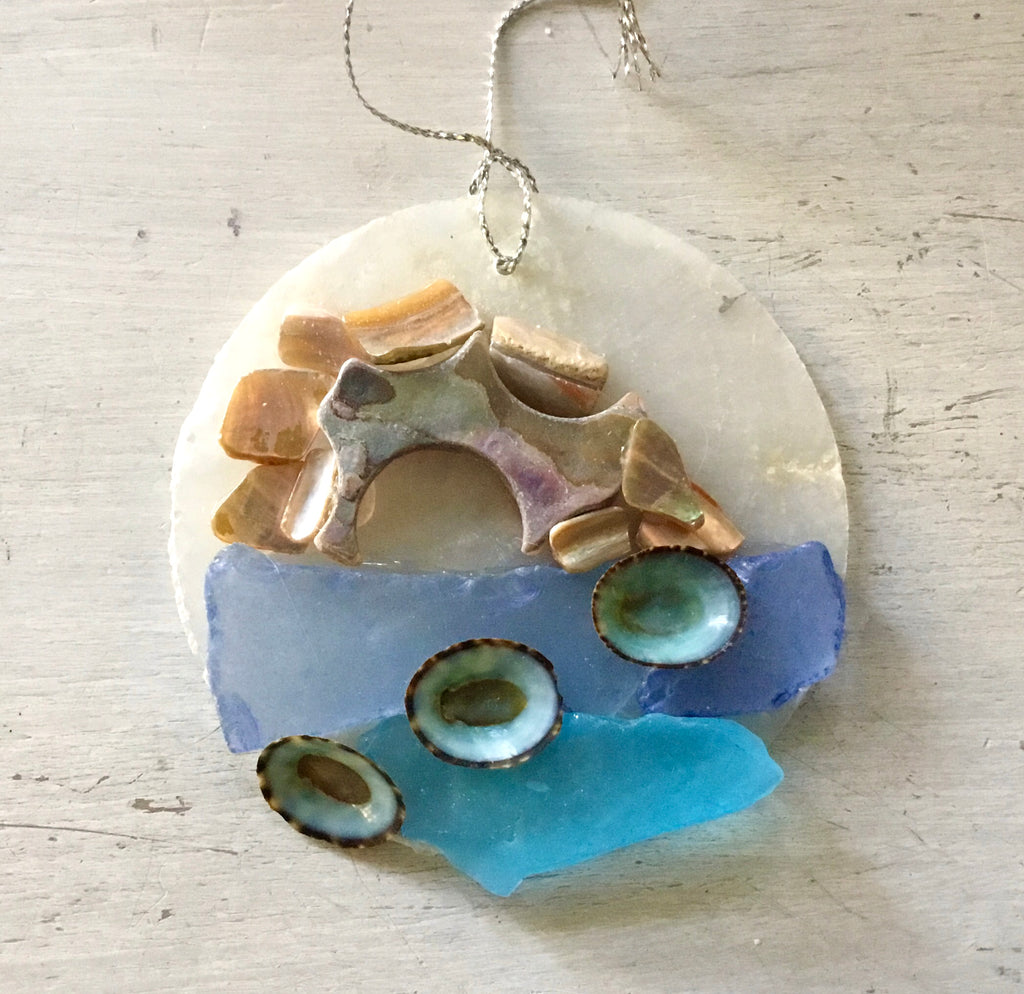 Channel Islands Ornament
Channel Islands Seashell Ornament  
Unique handmade Channel Islands design is made of real shells, glass and sand. Set on a naturally pearlescent Capiz shell, each handmade ornament is individually unique and truly one of a kind.  They will all vary and be different, the pictures are just examples of what they may look like. 
The styles will have a very similar look to those pictured.  
Measurements: approximately 3"-4"
size, shape,coloring, and style may vary slightly.
Material: Natural Seashells/shell pieces, man made glass pieces, sand on some.